Langkawi with Kids: 3D Art Museum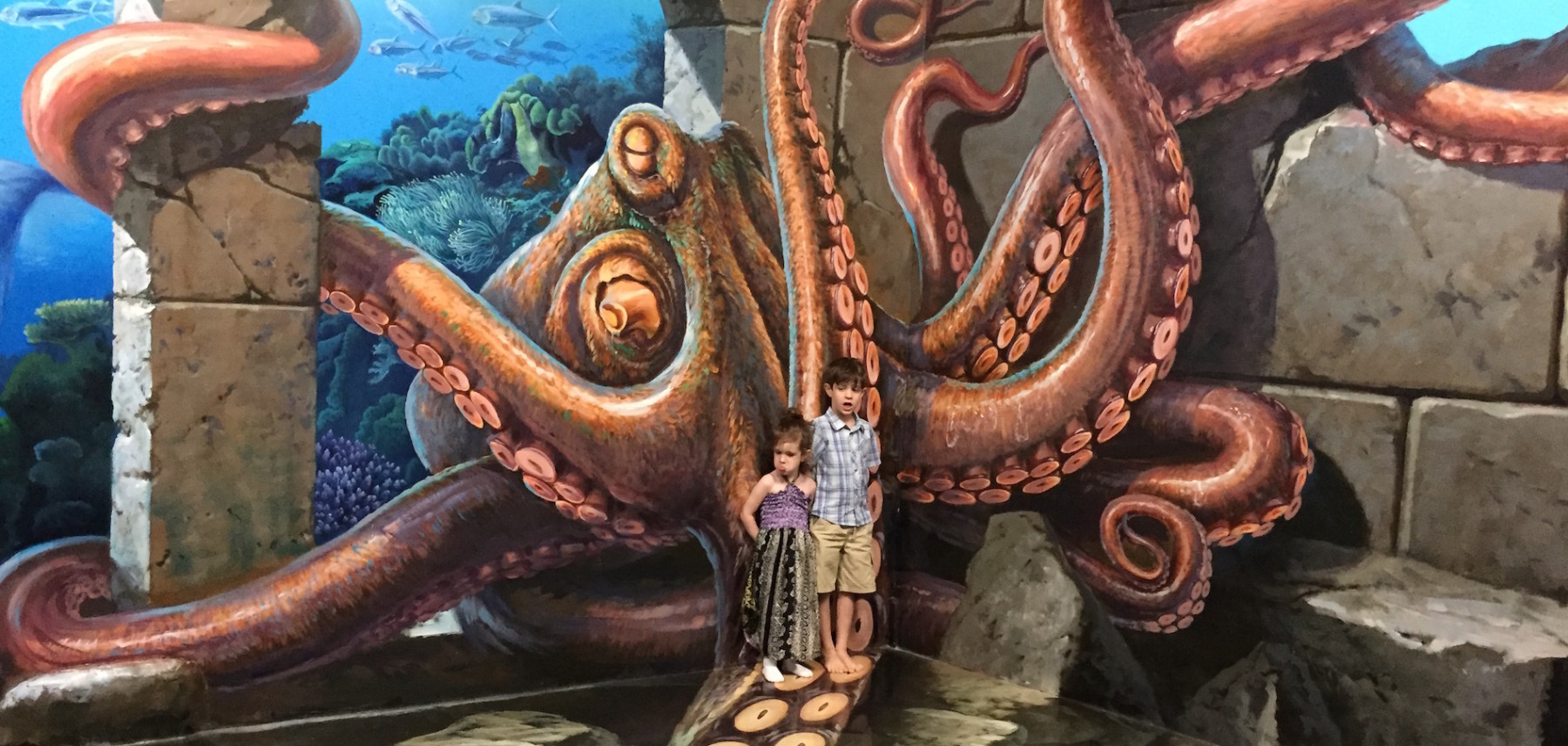 While planning a Malaysia beach vacation with kids, I wanted to make sure I chose a destination with plenty of indoor activities. Langkawi was perfect because there was so much to do, even when my kids were recovering from illness or it was raining. One of the places I wish we had spent more time was Art in Paradise, the 3D Art Museum in Oriental Village.
Location
Art in Paradise is located within Oriental Village and is a short walk from the Cable Car and Sky Bridge. Many tour companies will sell a guided tour that includes the Cable Car, Sky Bridge, Art in Paradise, and other Oriental Village attractions, but they are all within one connected complex and you can easily walk from one to the next. Instead of paying for a car to wait in the parking lot for you, you can just take taxis.
Tips
We went after doing the Sky Bridge, so my kids were wiped out, sweaty, and not really into taking pictures. We were also creeping toward nap time. If you want to make the most of this museum and get some fun, kooky pics, give yourselves at least 90 minutes. My kids blasted through, running from room to room, in 45 minutes. I chased them and attempted to get some photos. It would have been much more enjoyable with more time, and if we had done it earlier in the day or after naps.
The museum is stroller-friendly, and you'll check your shoes at the door. You can buy a combined ticket with the Cable Car in order to get a discounted price.
Photos
Verdict
This museum is fun and kid friendly. We skipped one section, which was about the tsunami which hit the region, because the exhibit was accessible by stairs and I had the stroller. I would definitely recommend you visit Art in Paradise if you visit Langkawi, with our without kids!
Thinking about where to stay in Langkawi with kids? Read my review of Dayang Bay Serviced Apartments.