Expat Heather is Moving to…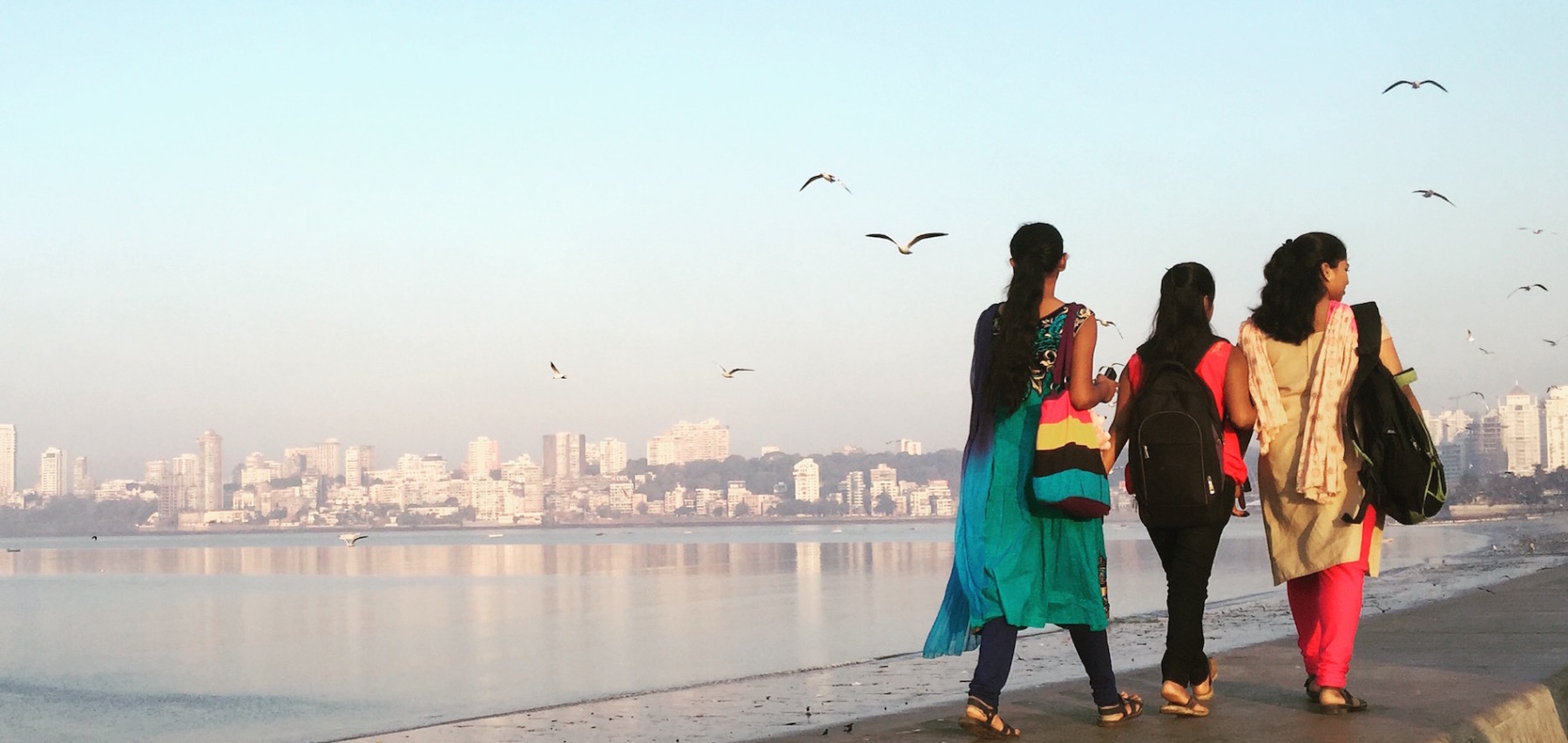 Mumbai, India
After 5 years in Ho Chi Minh City, we are moving to Mumbai in summer 2017!
Expat life in Vietnam has been great for young children, and I've had wonderful career opportunities in my current school. However, I found it difficult to get outside of the expat bubble as a single mom, and I felt ready to move on.
With everything I researched about expat & family life in various world cities, Mumbai kept coming back on my radar in spite of the mega-city's various challenges. I decided to do a recon trip in February 2016. Would I move back to South Asia, this time with two kids in tow?
Why Mumbai?
I was honestly a bit shocked by the traffic and pollution in the city on my first day, and I came down with a horrible sinus infection! But after spending some time there, I realized Mumbai offered a lot of key things that I was looking for in our next location:
Easy access to creative arts / music / dance / drama / visual art
Strong journalistic culture / more access to investigative journalism
Quick access to green space / hiking opportunities
Continued access to affordable childcare / domestic help
More stable / varied social scene that fits better with being a single mom
Low cost of living / affordable travel opportunities
Greater ease in connecting with local culture / learning language
Strong, local social justice initiatives
Pervasive academic and literary culture
On top of that, I love the fashion, the food, the textiles, the languages, and the music. I can laugh at the movies. I can dance to the radio. These are some of the things I've been 'homesick' for since I left Pakistan.
Many of the things I can't easily buy in Vietnam – clothes in my size, kids' games and educational tools, spices, books in English, natural bath products – are easily available and affordable in Mumbai. I brought back an entire suitcase of math games, books, and clothes.
With my children moving into a formative age for establishing their sense of self and building academic skills, I decided summer 2017 would be a good time to make the shift. I revised my online portfolio at heathercarreiro.com and started my job search in earnest.
What school are we going to?
After spending my October break in Mumbai for interviews and school visits, I accepted an English Language Arts position at Singapore International School. I'm really excited about this new opportunity, and even more for my kids to be able to go there! The school has a beautiful 8-acre campus in the northern suburb of Dahisar, about a 15-minute drive from the entrance of Sanjay Gandhi National Park.
SIS is a boarding school with 500 students. We'll live off campus in a nearby apartment complex. Some of things I think my kids will love are the film, dance, pottery, and music studios, as well as the playgrounds and sports fields. Although I've spent the last 5 years in various levels of school administration, I'll be taking a full-time teaching position in Mumbai. It will be my first time teaching IGCSE and IB curriculum, so I'm sure I'll be learning a lot!
What are we doing now?
For the next six months, we'll be enjoying what we've come to love about Vietnam: easy travel to SE Asia, the awe-inspiring caves of Phong-Nha region, lovely fresh herbs in the local cuisine, resort living at our apartment, and most of all, our friends and colleagues.
Thank you to all the friends who have supported us in our journey in Ho Chi Minh City, and those who have helped to make this next step possible!
Any Vietnam expat blog ideas you'd like me to write about before June?
Ready for our next expat adventure!