Saigon Getaway: Lang Co Beach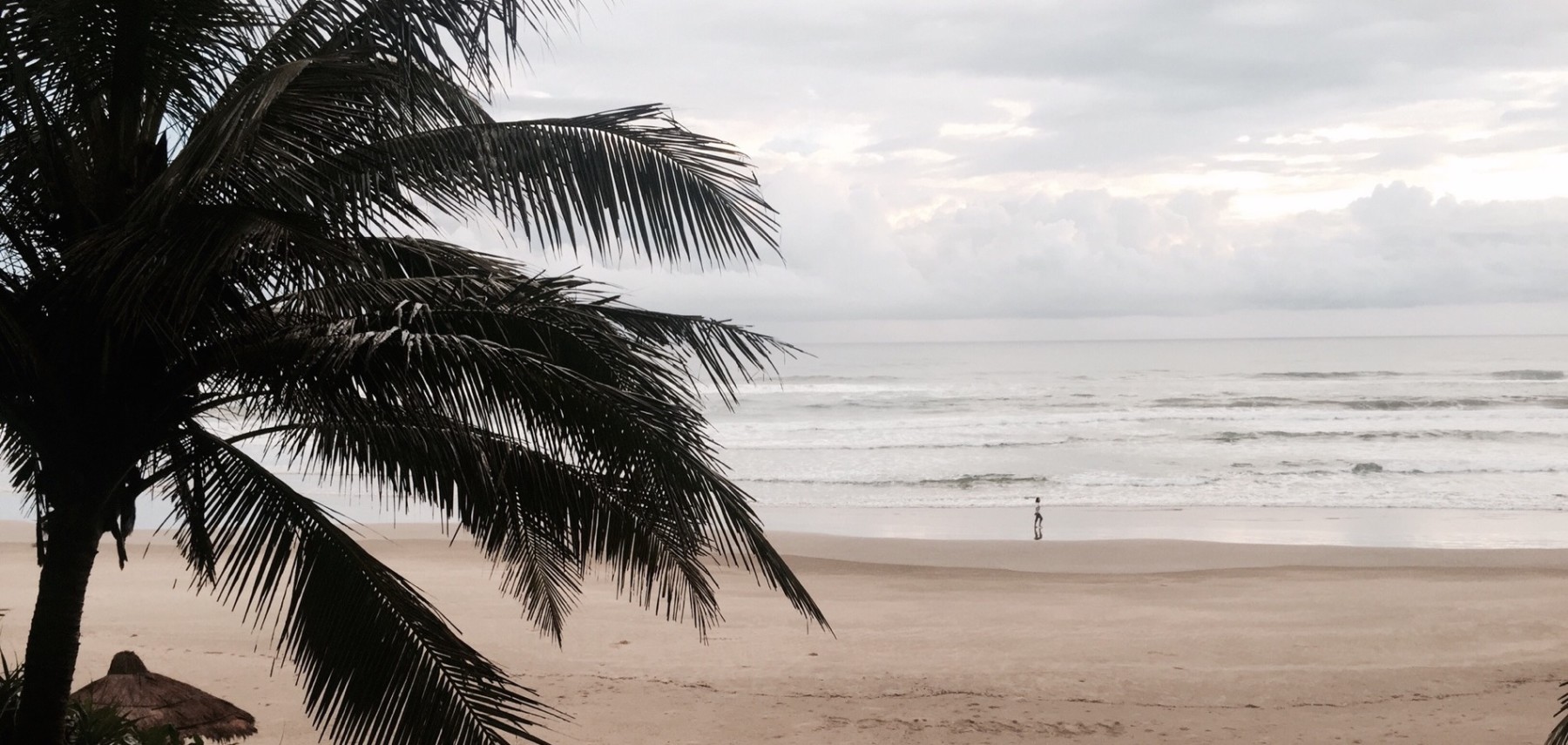 Lang Co Beach is one of my favorite beaches in Vietnam. I love quiet beaches where there are very few facilities or activities beachside. The cool thing about Lang Co is that the small number of resorts are set back from the beach and feel quite separate, but you can still see the water and hear the waves from the villas.
Getting There
From Ho Chi Minh City, you can fly into Hue or Danang before traveling to Lang Co. The flight to Hue is longer, so it only makes sense to go through Hue if you'll be stopping there. Lots of flights are available at various times on Vietnam Airlines, JetStar, and VietJet Air. The easy flight availability makes Lang Co a good weekend getaway.
The road both south and north of Lang Co is scenic and enjoyable on a motorcycle during the dry season of mid November through July. Here's a photo of my friend Julie heading out from Hue to travel to Hoi An with Easy Riders!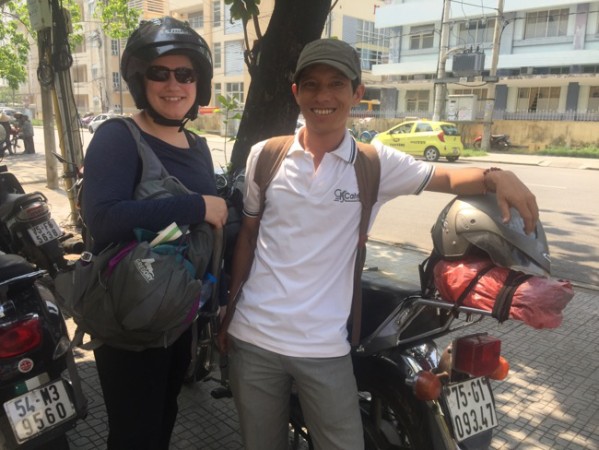 Travel Distances & Approximate Travel Times
Hoi An – 65 km, 1 hour 20 minutes
Hue – 75 km, 1 hour 30 minutes
Danang – 35 km, 50 minutes
Thanh Thanh – 100km, 2 hours
To or from Danang, you can take a slightly longer route to go over the Hai Van Pass. The view is definitely worth it if you haven't been before.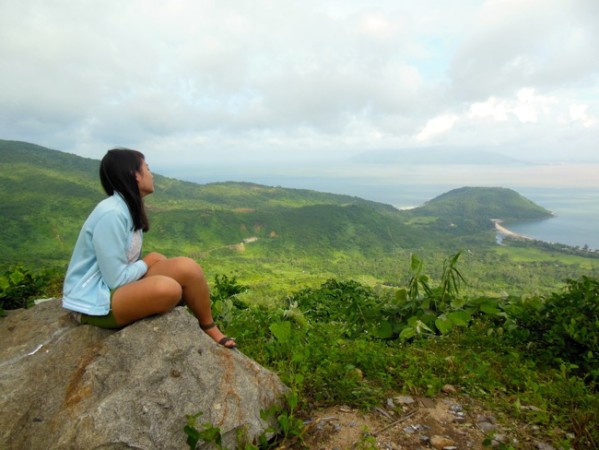 Staying There
Both times I've visited Lang Co Beach, I've stayed at Lang Co Beach Resort. It's fantastic for a group because there are some larger blocks of connected villas, a big pool, easy access to the beach, a big dining hall, and lots of common space. My only concern with the property is that it's not very well lit at night, and the paths are uneven. It's a quiet place, although definitely more geared toward domestic tourists than foreign tourists. You'll find only Vietnamese food on the menu, but eggs and a few other "western" style foods are available at breakfast. The food had improved markedly from when I visited two years ago. The seafood was fantastic, particularly the clams with lemongrass.
Lang Co Beach Resort, Vietnam
Exploring
The stretch of beach itself is along a lagoon and about 10km, so you can take a good long walk along the beach. There's not much to do in the town, but you can certainly wander around to see the fishing industry in action and to visit the local market. Stargazing and early morning walks along the beach are the highlights of a trip to Lang Co.
For more photos, see my Scenes from Lang Co Beach, Vietnam.
Reflection
I would love to go back to Lang Co when I'm not leading a field trip! Field trips have such a marathon pace, that I never realized that it really doesn't take long to get to Lang Co. It's a flight from Saigon to Danang, and then a one hour drive via the tunnel and you're at Lang Co already. Door to door, it takes less time than the 6-hour drive to Mui Ne. It would be a decent place with kids as well because the villas at Lang Co Beach Resort are huge and there is tons of outdoor space for kids to run around. No kiddie section in the pool, however, so bring the floaties. The surf is a bit rough for little ones, so it would only be relaxing if they are content to play in the sand and jump in the waves.
Or maybe I'll go back by myself for a few days as a writing retreat during December break! So many places to explore in and around Vietnam. Will I make it back to see the stars at Lang Co again before next year's Sunbear Scramble?