How to Get a Vietnamese Birth Certificate:Part 1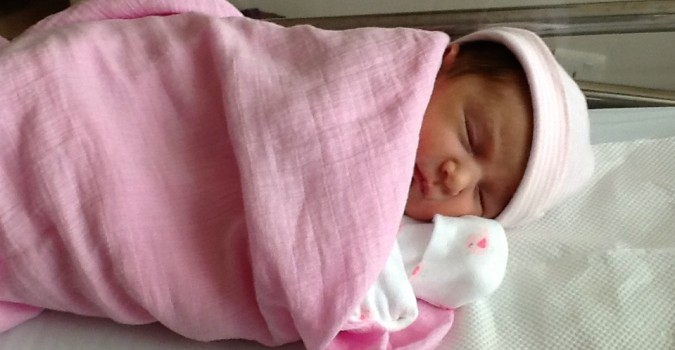 Our daughter was born in Ho Chi Minh City in February 2014, and in order to apply for her US citizenship and passport we needed to first apply for a birth certificate from the Vietnamese Ministry of Justice.
The process was not detailed on the Ministry of Justice (MJ) website in entirety, but after 3 visits to the MJ, lots of stamps and signatures at various offices, and 1 hysterical breakdown (by yours truly) on the MJ steps, I can now share the process for those who need to get a birth certificate in Vietnam. Hopefully this will save you time and money, and prevent you from ending up yelling and crying about Vietnamese bureaucracy outside a government office.
Things to know:
1. At the hospital, they will issue you a "Birth Document." It contains the same information as a birth certificate but is NOT the same thing.
2. You can do much of the paperwork for the birth certificate before your baby is born.
3. Once you successfully apply, it takes 1 week to prepare the birth certificate.
4. These instructions are for US citizens living in Ho Chi Minh City, however the process will be similar for nationals of other countries.
What You'll Need
1. Marriage Certificate
You will need to show your original marriage certificate from your home country. Both names on the certificate must be exactly the same as on your passports.
This sounds straightforward enough, but the complicated part comes with getting the certified copy. Our marriage certificate was already certified by our home city in Massachusetts. This was not enough. We had to first take it to the US Consulate to get an affidavit on the certificate. You can use a copy because you will not get this document back from the Vietnamese government. Getting the affidavit took about 30 minutes (you need to make an appointment online) and cost $50. The money has to be paid in USD.
After getting the affidavit, we then needed to take it to the Ministry of Foreign Affairs (06 Alexandre De Rhodes) to get it legalized. This process verifies the signature of the US Consulate. The office is a 15-minute walk from the US Consulate. If you want to avoid the heat, take a taxi for 20,000 VND ($1).
My husband waited at this ministry for two hours just to drop off the document. He paid 60,000 VND and was given a receipt to pick it up the next day after 4pm. As long as you have the receipt, anyone can pick up your documents.
Now, you need to get the whole thing officially translated in English. You should have in this packet: copy of marriage license, affidavit from US Consulate, stamped legalization on both documents from the Ministry of Foreign Affairs. You can do official translations at the Ministry of Justice. We asked our HR Officer to complete this part for us, so I am not sure how long it takes if you do it yourself. We had our documents back in 3 business days.
So in summary, need to present your original marriage certificate, which you can keep. You ALSO need to present a copy that has been notarized by the US Consulate, legalized by the Ministry of Foreign Affairs, and officially translated by the Vietnamese government.
You can do all of this BEFORE the baby is born to make applying for the birth certificate go more quickly.
2. Passports
You need to present the passports of both mother and father. You also need one copy of each. Only one parent needs to go to the Ministry of Justice to make the application, but you need both passports.
3. Birth Document
You should receive a birth document from the hospital. Make sure it is in English and Vietnamese. If it is not in Vietnamese, you will need to get it officially translated. Also, it seems every official document needs a stamp. Make sure it has a hospital stamp and the doctor's signature. It does not need to include the baby's intended name.
You will need the original and one copy.
4. Landlord Registration Booklet
Bring the pink/red booklet that your landlord used to register you. You will need the original, a copy of the pages where your family's names are registered, and a copy of the front of the booklet.
5. Landlord Verification Form
You will also need to ask your landlord to fill in this attached form and have it verified with the local police. You need to sign the form at the bottom. Bring the original and one copy.
Residence confirmation letter – Xac nhan tam tru
6. Application Form
This form is available at the Ministry of Justice, however it is not in the main office. I waited for about an hour to get the to window, to then only be told that I was missing the application form. To get the form, go to the small office on the right of the motorbike parking. There are small, wooden benches and piles of papers in there. Both parents need to sign this paper.
To save a trip to the MJ, download the Vietnamese Birth Certificate Application Form at the bottom of this page. It is only in Vietnamese, and nobody who works at the MJ is likely to help you fill it out. So, in order to save you time and sanity, I have created a 'how to' version of the form with notes.
Stay tuned for the next post on "What to Do When You Get to the Ministry of Justice." Important tidbit, you may wear a short dress or skirt, but you may not wear shorts!


Blank Birth Certificate Application Form Vietnam
Blank Birth Certificate Application with Notes for Translation