Arianne at 5 Months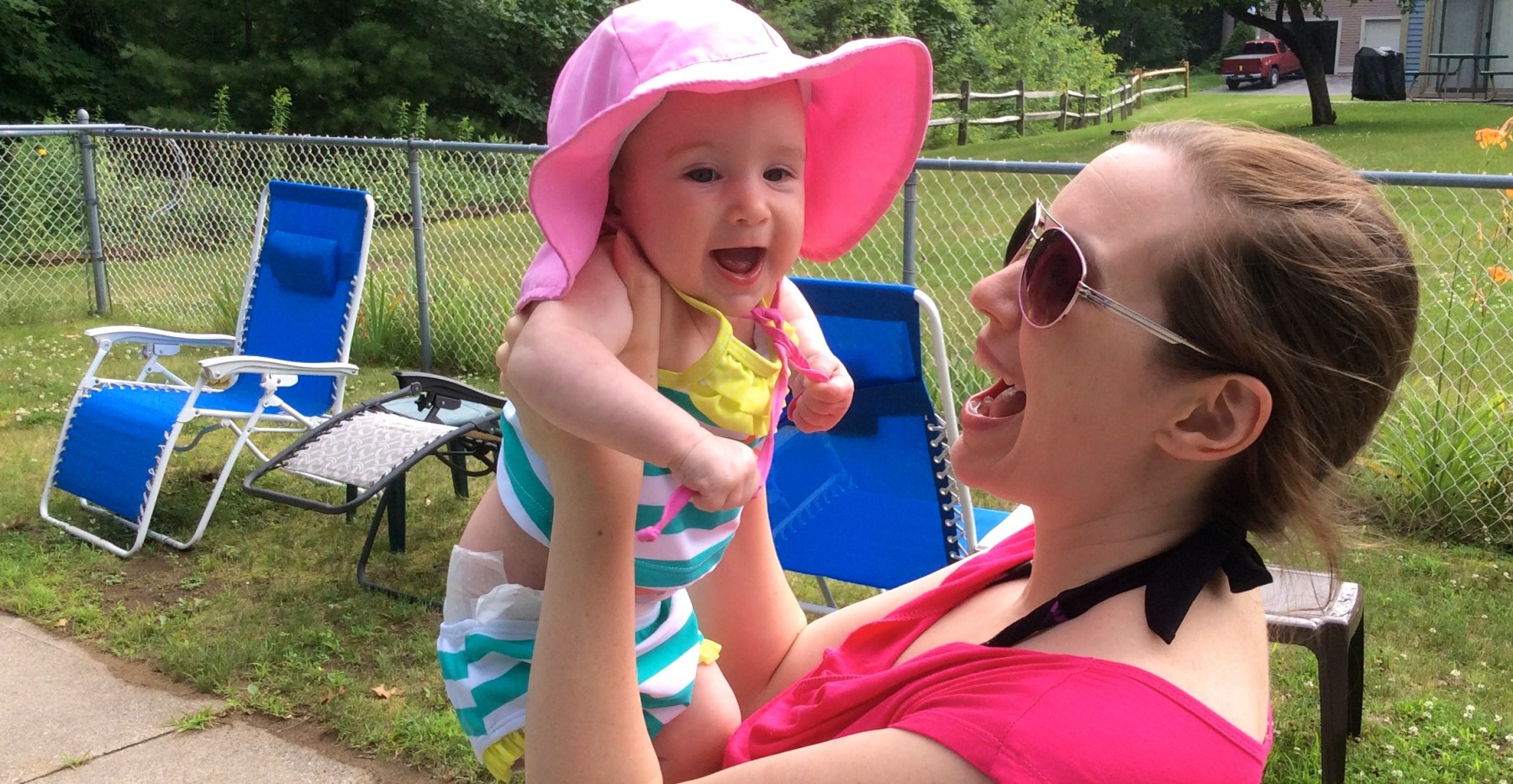 Arianne's fifth month has been another month of travel and transitions. We spent most of this month in the US, and just last week I went back to work full-time. Until then I was breastfeeding exclusively, but now Arianne is having 1 or 2 bottles per day while I'm at work.
I've been able to pump 4 to 8 ounces each day during a 30-minute break, however it drives me slightly insane to stop everything I'm doing and pump for 30 minutes. The electric pump doesn't work well for me, so the manual pump it is.
She is eating rice or oatmeal cereal 3 times per day, and she has started to roll around the room to get things. She's scooting on the floor, but not really crawling yet. However, she does like to chase Gabriel around when she's in her walker. That's their favorite game to play in the afternoons.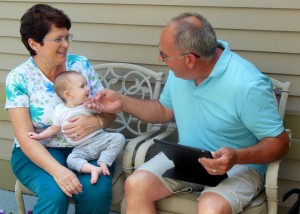 Arianne had a wonderful summer meeting family in the US. Next time she visits, she'll be 16 months old! Here she is visiting with Nana & Grandpa, who of course could not get in enough cuddles and kisses before we flew back to Ho Chi Minh City.
We now have a new maid/nanny named Ms. Claire who speaks French with Arianne. Our other nanny, Ms. Phuong, still does all the cooking, shopping and most of the childcare, but Ms. Claire comes early in the morning to watch the kids while I get ready for work. She spends most of the day doing cleaning and laundry, and then helps with the kids from 4:30 to 6pm after Ms. Phoung leaves. This has been AMAZING, because it means I actually get to eat dinner when I get home. This fantastic duo has really eased my transition back to work full time.