Family-Friendly Hotels in Dalat, Vietnam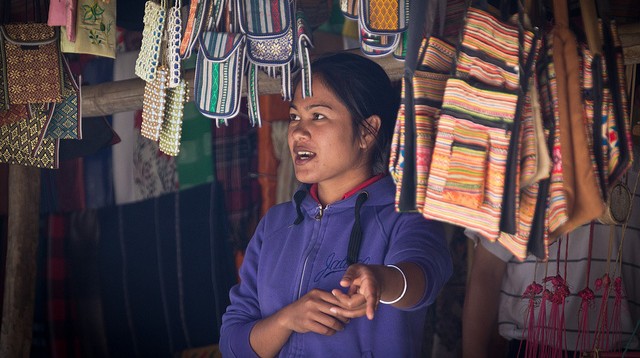 I am planning a family trip to Dalat next year, and here are some of the hotels that have made my favorite list. We would be traveling with a baby and a 3-year old, so generally I look for: a quiet location, a larger room with two beds, an on-site restaurant, and a garden to run around in.
Before adding any hotel to my list, I read all the reviews from travelers with young children. I am a very light sleeper, so if anyone mentions construction nearby or noisy streets, that hotel is not a contender! Also, my husband likes things very clean and organized, so the hotel must get a high rating for cleanliness.
1. Dalat Terrasse des Roses Villa
This hotel looked interesting because it's small with only 9 rooms, and it has a great location at only 0.2km from Dalat city center. The deluxe twin, family room, and quadruple luxury room would give plenty of space with young kids. The garden and lake looked like a nice place for kids to walk around.
The biggest draw of this hotel is that it's close to town, so many restaurants and shops are within a short distance. It's also very affordable. Kids under 6 stay free if you don't need an extra bed.
Rates on Agoda started around $36.60/night for an October booking

2. Ana Mandara Villas Dalat Resort & Spa
This is a pricier option located outside the city center. I thought the Villa Studio with 2 beds, kitchenette, and 39.5 sq m of room space would be a nice option. There is also the larger Villa Suite at 51.5 sq m. The suite has against the wall couches which could be a good bed for a toddler if you put the cushions on the floor. I liked the decor of the rooms with the mosquito nets on the beds.
The rooms are in 17 separate French-colonial-style villas. Facilities include an outdoor heated pool, mountain bikes and trails, a shuttle bus to town (2.0 km), and a spa. This is the option if you want to splurge and have a lot to do on site. Kids under 6 stay free with existing bedding.
Rates on Agoda started around $95/night for an October booking
3. Saigon Dalat Hotel
Saigon Dalat Hotel is 0.8km from the city center. The 32 sq.m "Superior" rooms with two beds would be a good size for a family. The hotel also has 52 sq. m Junior Suites with a king-size bed and large couch. Kids up to age 3 stay for free. Breakfast is included in the Agoda rate.
The hotel doesn't have a garden, but it does have a pool, tennis court and nearby golf course. My thoughts: kids can run off some energy on the tennis court. A good mid-range option with large rooms.
Rates on Agoda started around $53/night for an October booking
4. Binh An Village Dalat Resort
I definitely want to spend at least 2 nights at Binh An Village. It's 11.2 km from Dalat city center at Tuyen Lam Lake. It has hotel rooms and villas, many of which are large enough for 4 adults. Each villa has a unique color scheme and decor. Check out the resort website to learn more.
Kids under 6 stay free with existing bedding. The resort often offers holiday packages that include family activities like fishing, guided hiking, visit to local gardens, cooking classes, and boating.
Downside – It doesn't look like there are any other dining options in the area. You may want to book an all-inclusive package.
Rates on Agoda started around $80/night for an October 2014 booking
Have you been to Dalat with kids? Where did you stay, and what activities did you enjoy?
Feature Photo: specialoperations on Flickr