A Taste of Oz: Authentic Australian Pubs in Vietnam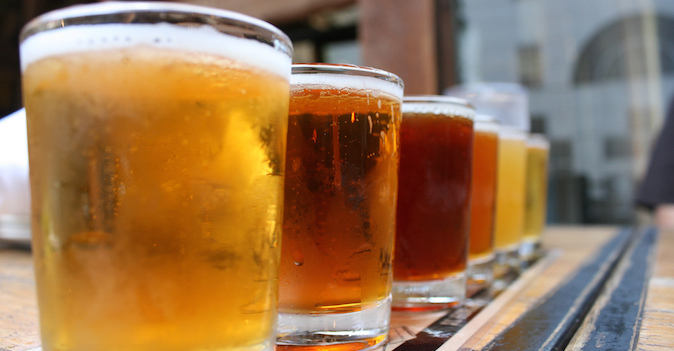 Vietnam's tourism industry is booming. The Vietnam National Administration of Tourism recently revealed that 658,325 international travelers flew into Vietnam in July alone, representing an increase of 28.5% from the same period during the year before.
Travelers from other China, South Korea, Taiwan, and Japan made up the bulk of the country's visitors. It appears, however, that visitors and tourists from Australia showed the largest year-on-year increase with over 50% more visitors from Australia coming in during the July 2013 period compared to July 2012.
Australians aren't just coming to Vietnam for a quick visit, too. According to the expat social networking site InterNations, there are almost 500 Australian expats living in Vietnam. It doesn't seem like any of them are in a hurry to hit up DialAFlight and book a flight to Australia, either, as Vietnam now has a number of places that offer authentic Australian cuisine and culture.
In Ho Chi Minh City, for example, is where you can find Phatty's Sports Bar & Grill. If you're an Australian looking for a local pub where you can feel totally at home then Phatty's might be the place for you. Phatty's offers a wealth of authentic Australian food and has seven big screens for sports fans to glue their eyes to.
If you're ever in Da Nang, check out the Billabong Pub and Restaurant. This Australian themed restaurant is designed as an "old outback pub" and offers a healthy mix of Asian, Italian, Australian, and Scottish cuisine. You can drop by for the food or just chill and watch an AFL game.
These are but two of the many restaurants, bars, and clubs that Australians can visit in Vietnam. There are a lot of Aussie expats who have opened up dining establishments in pretty much every major Vietnamese city, so chances are any Australian visitor won't be left wanting if they're ever in the mood for a little taste of home.
This post is a guest post by Amber Cooper.
Note from Heather: I haven't visited any of these pubs yet, but so far the best beer I've had in Vietnam has been at Louisana Brewhouse in Nha Trang. Thanks Amber, for sharing about this interesting phenomenon!
Images
Feature image by Quinn Dombrowski