Family-Friendly Apartments in District 2, Ho Chi Minh City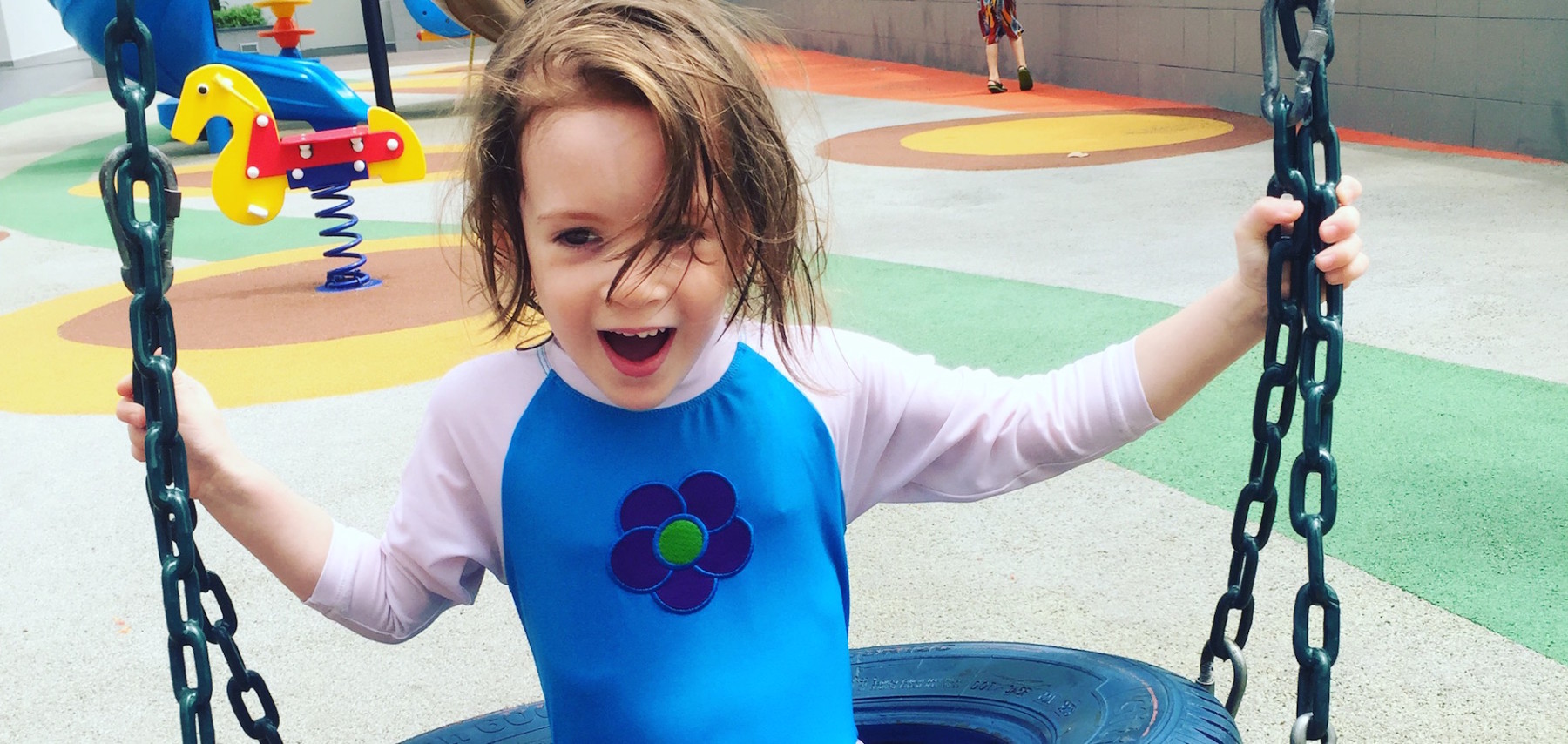 I've gotten several emails from readers about kid-friendly accommodation in District 2, Ho Chi Minh City. This is certainly not an exclusive list, but here are some apartment buildings that offer pools and green space for kids to run around. I've either toured these properties as a potential tenant or seen them while visiting friends.
*Please note, this article was originally written in 2014 and does not include the newer properties Estella, Imperia, Thao Dien Pearl, and Lexington Residence. There are also options slightly outside D2 such as The Manor and Saigon Pearl. River Garden is another one I looked at a dozen units in, however it was slightly above the teacher housing allowance.
The Vista
The Vista is a set of six towers located in An Phu, about a 10-minute walk from ISHCMC and a 10-minute bicycle ride from the central road of Thao Dien. The 3-bedroom apartments are modern, although they are individually owned so decor and upkeep varies. At the time of writing, I was quoted prices between $1200 and $1500 for a fully furnished 3-bedroom with 2.5 bathrooms. The master bedroom has an ensuite bathroom with a bathtub. Lower floors (1-3) have small balconies.
The best thing about The Vista is the facilities. The in-ground pool is picturesque and there is a large kiddie pool area. Most of the pool is not shaded, but there are shaded cabanas around the pool. The landscaping and palm trees give it a resort feel. At one end of the pool area is a small kids' playground suitable for toddlers and pre-schoolers. The gym is spacious and includes basic equipment, however there aren't any classes for yoga or aerobics.
Things to be aware of: the pool is not fenced in and there aren't lifeguards. This could be dangerous with young toddlers. Some buildings may get more road noise than others, as it is next to a highway, however the units I saw were very quiet. It's worth looking around at several units as furnishing varies based on the landlord.
Hoang Anh Gia Lai (HAGL)
I think HAGL is the only place you can you find 4-bedroom apartments with access to a pool. The grounds are extensive with a big pool and a kiddie pool. Neither pool is shaded, but I did like that the big pool is above ground in most places so little ones can't jump into it while you're walking by. Around the pool is a large tiled area good for riding bikes and scooters. The complex is not fenced in though, so kids could run into the road if not supervised.
The location is near the river; it's a bit closer to District 1 than the other options on this list. It's also probably the best value per square meter, as the 4-bedroom apartments are spacious and include some outdoor terrace space. Units are individually owned, so the level of furnishing varies. Some prices I've seen for a 4-bedroom were $800 per month unfurnished and $900 to $1000 per month furnished. The management fee is roughly an additional $30 per month and you also need to pay monthly for parking. The unit I saw was brand new and completely unfurnished, however the landlord said he would furnish it to my specifications if I wanted to move there.
We liked the grounds at HAGL, but if we lived there we'd really need a car or motorbikes to get to ISHCMC, and it would be difficult to get our two-year-old son to school when he travels at different times than we do. If he was older and on the same schedule as we are, this would be a good option.
Parkland
Parkland is on Vo Truong Toan Street. It's a 14-year-old building, and the 3-bedroom apartments go for around $1500 per month. Rent includes access to a large pool and a kiddie pool, tennis courts, an on-site restaurant, a gym, a playground and some grassy areas. There is a soccer field on site, but local teams often rent it.
For kids, the small pool is great, but the playground hasn't been kept up well. The ladder up to the slide is broken, and some parts are rusty. We had a membership to use Parkland facilities when we first arrived in Vietnam, however we didn't feel the playground was safe for our son. He did love to run around in the grass and go in the pool, however, neither pool is fenced and they are in the middle of the complex, so I always feel uncomfortable when our nanny takes him over there to play because they have to walk by the pool to get the grassy area.
Parkland is very close to The Vista. If you compare the prices and the facilities, The Vista is a better value. One plus of living in Parkland is that it is smaller and you don't need to walk along the highway to get to ISHCMC or Thao Dien.
Cantavil
Cantavil towers are across the highway from The Vista. The complex has a big pool and kiddie pool in a closed off area, so kids wouldn't be tempted to jump in while you're just on your way to your apartment. We have a friend living there so we've brought our son over to swim a couple times. Cantavil also has a good size indoor kids' play area appropriate for toddlers and pre-schoolers. A lot of families with young kids live there.
On site you'll also find a gym and fitness club, a pizza shop, and a mini mart. Apartments range in size from a 75 square meter 1-bedroom to a 150 square meter 3-bedroom. There are 390 apartments total in 3 buildings. See floor plans here: Prices seem to be slightly lower than The Vista, so Cantavil is a good option if you're looking for value for money. The downside is it's often full.
The neighborhood isn't really walkable, but a plus point is that it's really close to Metro (think BJs or Costco). The biggest downside is that you need to cross the highway to get to Thao Dien area (shops, restaurants), and due to the way the road is designed this can be confusing and time-consuming. The apartments are managed by Daewon.
Riverside Serviced Apartments
Out of all the complexes, Riverside has the nicest and most spacious grounds and the most well-kept gardens. It also has the highest prices! On a housing stipend of $1000 per month (after taxes), the only affordable unit is the 1-bedroom, and you'll stay pay a bit out of pocket. All units are centrally managed and include a cleaning service, pool access, boat and bus service to District 1 and gym access. 1, 2, 3 and 5-bedroom units are available. Contact their main office for current rates.
We stayed in Riverside for a week when we first arrived in Vietnam. Our son loved the pool, although there really isn't a kiddie pool just a shallow jacuzzi-type structure that is good for toddlers. The playground is the best of all the apartment complexes. It's on sand and is suitable for toddlers (supervised for the higher bits) and older kids. The grounds have sidewalks for riding bikes and scooters or walking dogs. Staying here, you'll get the most green space of any complex in District 2. Some units have river views.
Riverside also has an onsite restaurant, Blu, which serves up consistent Western favorites. We often go there for dinner; Blu has one of the best pizzas in the neighborhood. The vibe is relaxed and family-friendly, as staff are accommodating for little ones and baby chairs are available.
Heather's Round Up
Best Gardens: Riverside
Best Outdoor Playground: Riverside, River Garden
Best Covered Playground: Lexington
Best Indoor Playground: Cantavil
Best Pool: The Vista, Lexington
Best Value for Space: HAGL
Closest to ISHCMC: Parkland, Riverside
Best Restaurants: Lexington
Best Gym: The Vista, Lexington
Closet to Mall/Movies: Cantavil
Other options for family accommodation in District 2 include private villas, houses, and apartments and homes in compounds. Some compounds have several stand alone with a shared pool, which could be a great option for a family. Some smaller apartment buildings also have pools that residents share.
What do you think? How do Estella, Imperia, The Manor, Saigon Pearl, and Thao Dien Pearl compare?