Temples of Siem Reap, Cambodia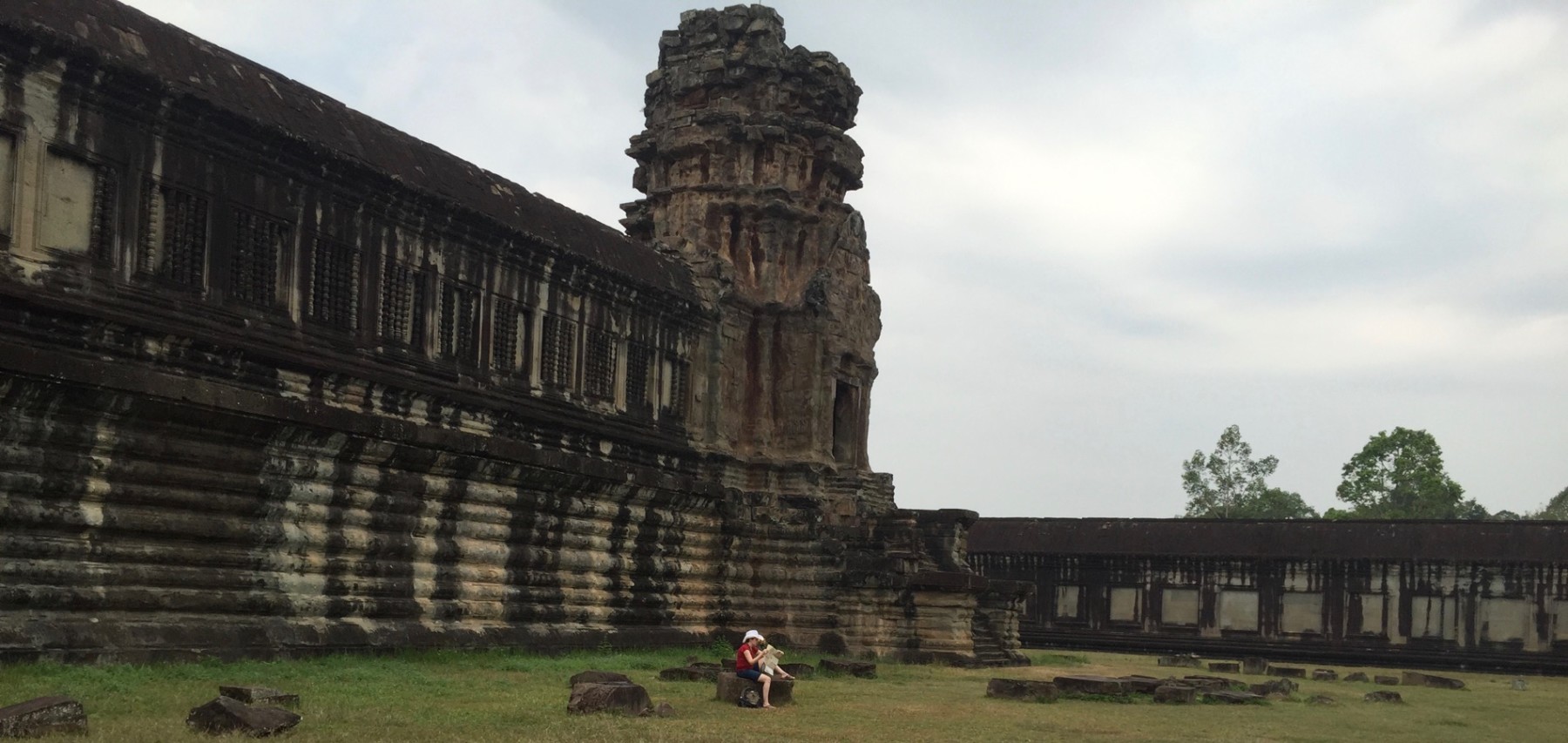 In January 2015, I had the chance to visit some temples in Siem Reap, Cambodia.
Angkor Wat
The largest temple complex and one of the "top three" for tourists, Angkor Wat was worth visiting but crowded.
Banteay Srei
Banteay Srei was my favorite temple that I visited. It's about a 45-minute drive away from Siem Reap city, however the beautiful grounds set on wetlands with walking trails make it well worth a visit. It's less crowded, and much smaller than the big three. When I was walking on the trails, I was completely alone. It was nice to get away from the crowds.
Terrace of the Elephants
When I went to visit Bayon, the tuk-tuk driver dropped me off at Terrace of the Elephants. I then wandered through the temple complex until I made my way to Bayon. These temples are expansive. There are a lot of stairs and not so many handrails. I decided not to take my kids here until they are at least 10 years old. I don't want to be carrying anyone around these temples!
Bayon
Another one of the big three, Bayon is impressive in its size and the sheer number of the iconic faces looking out into the surrounding jungle. It seemed to just go on and on, and as I had to go to the bathroom once I was about halfway through, I worried I wouldn't find my way out.
We also visited Ta Phrom, the final site of the big three. You can view the photo gallery here: Ta Phrom Temple Visit. I definitely recommend visiting all of these temples sites when you visit Siem Reap!