Apsara Dance Show at Raffles Grand Hotel in Siem Reap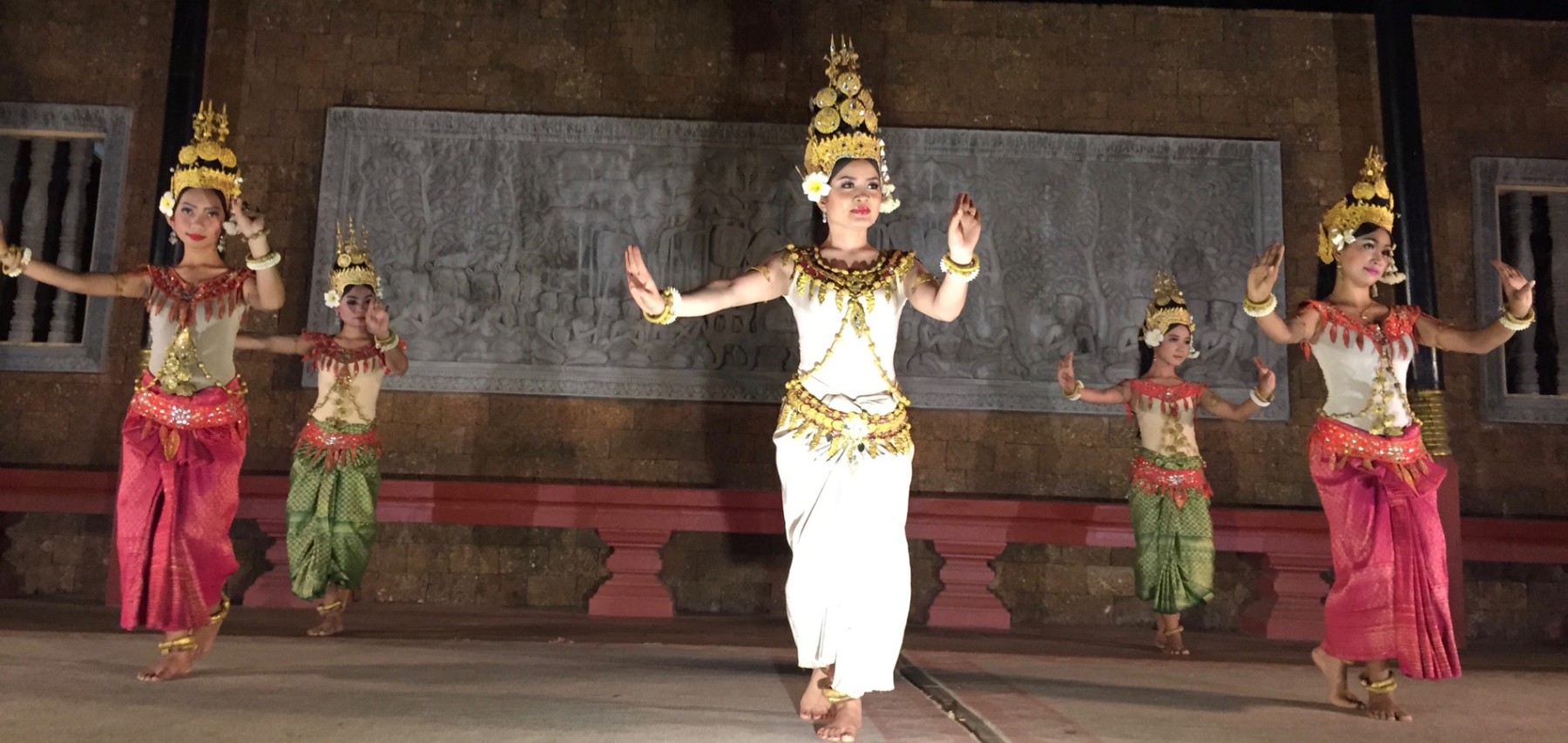 After a free upgrade to the 5-star Borei Hotel Angkor Resort & Spa, my mom and I were feeling in a fancy mood and wanted to treat ourselves to a show. We decided on the Apsara Terrace dinner buffet and performance at the Raffles Grand Hotel d'Angkor.
Apsara Dance At Raffles Hotel In Siem Reap
Prices are not published on the website, you have to inquire. When we went in 2015, it was $46 per adult and $30 per child. Email or call to make a booking. If you're looking for a performance that directly supports the local dance community and without all the fanfare or fancy buffet tables, check out The Sacred Dancers of Angkor. Unfortunately, I only read this article after having attended the Raffles Show. Next time!
Email Reservation for Raffles Apsara Terrace
Dining.Grandhotel@raffles.com