Saigon Getaway: Chiang Mai, Thailand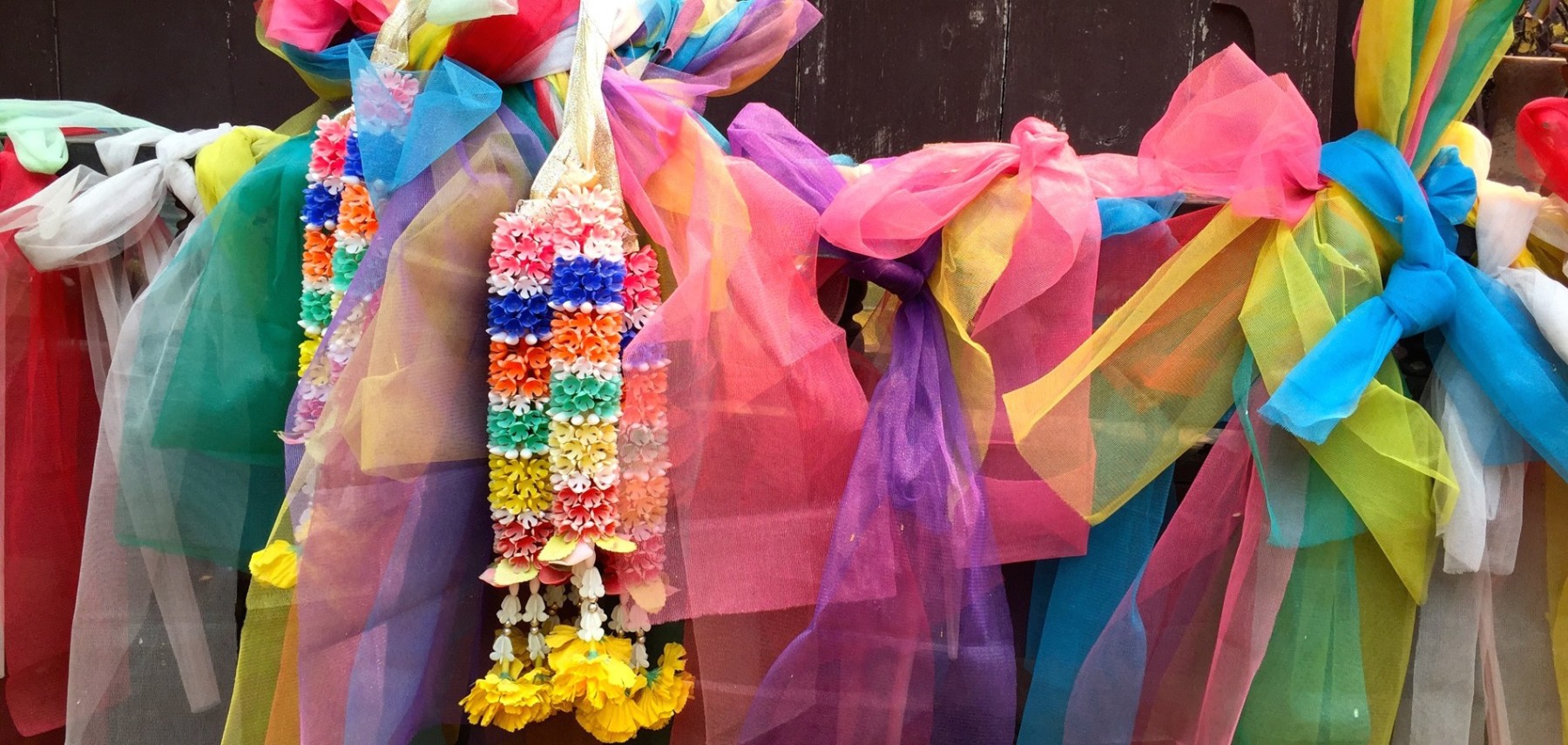 Earlier this year, I headed to Chiang Mai for a two-day conference hosted by Chiang Mai Circle of International Schools (CMCIS). One of my colleagues found out about the workshop, a 2-day intensive focused on ELL scaffolding strategies with Jon Nordmeyer. I also thought it would be a good opportunity to see how schools in Chiang Mai collaborate.
Getting There
The cheapest way to get there without booking on two different airlines is with Air Asia via Bangkok. Keep in mind that Bangkok has two airports: BKK and DMK. I used the SkyScanner app to keep track of prices from SGN to CNX (Chiang Mai) and send me alerts when the pricing changed for my travel dates. Due to a longer layover in Bangkok DMK, it took 6-7 hours door-to-door each way. Although this seems like a long time for a getaway, it's actually about the same amount of time it takes me to go door-to-door from my house in Saigon to a hotel in central Bangkok.
Round trip flights with no baggage started around $250 when I was looking. You can also try Tigerair, Jet Airways, Thai Airways, Vietnam Airlines and China Southern.
Note: At the boarding gates in Bangkok, you'll be at the international terminal while the other passengers are at the domestic terminal. It was quite odd, as it seemed that only 4 people were going on our flight. It turned out there were only 4 people on the flight connecting from international destinations, and everyone else was waiting at a different gate.
Once you land in Chiang Mai, you'll need to go to the international baggage claim to get your luggage, while the domestic passengers will go to the domestic baggage claim. Logistically, I have no idea how this all works out, but it can be a bit confusing. Thankfully, the airport is very close to the city center, so you can be at your hotel within 15 minutes.
Chiang Mai has many more tuk-tuks than taxis, so bring a dust mask if that's how you plan on getting around.
Staying There
For the first two nights, we stayed near the conference location in a guest house. Chiang Mai is actually pretty small though, and it only took 5 to 10 minutes driving to get to town, so if I go to this same conference again I'll definitely just stay in the Old City's Night Bazaar area because it's close to a lot of attractions, restaurants, and shopping centers.
Chiang Mai has a large range of accommodation from backpacker hostels and inexpensive guesthouses to luxury hotels. For our last night there, we looked in the mid-range category and ultimately decided on Mo Rooms which was fantastic although the rooms aren't very baby/toddler friendly. Here are some photos of Mo Rooms:
Exploring
Unfortunately, my trip to Chiang Mai was during the "burning season" which takes place from the end of February through the end of April. The city and surrounding area are covered in smog due to the prolific burning of fields.
I spent most of my time just exploring the city, as the air quality was very poor and not suitable for more active pursuits.
For more photos, see my photo gallery of Chiang Mai, Thailand.
Reflection
I would really like to go back to Chiang Mai again when it's not burning season. I love smaller cities that have a lot of character, charm, and interesting things to see down every alleyway.
Every meal was top-notch; we particularly enjoyed Tamarind Village which I'd love to go back to for another meal (or five…) and to try out the spa. One thing I loved in Chiang Mai is that it's really easy to get away from the bustle of the main streets just by ducking into a restaurant or down an alleyway.
It's too bad that it ends up taking so long to get to Chiang Mai. If there was a direct flight, I'd definitely already be planning my next trip!