Air Purifiers in Ho Chi Minh City, Vietnam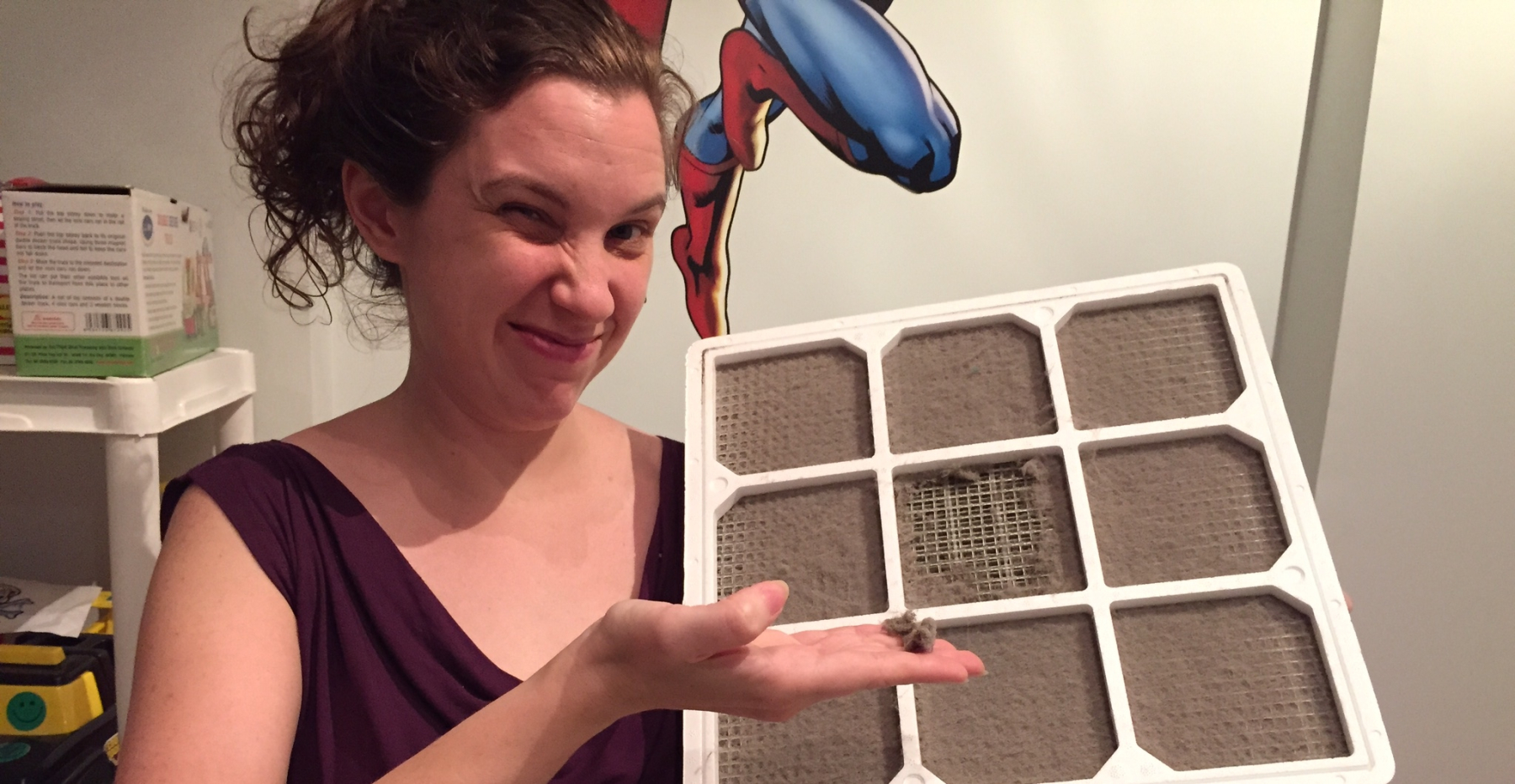 This is our air purifier's pre-filter after approximately 10 months of use in Ho Chi Minh City. When we installed it, the inside boxes were bright white just like the styrofoam.
The first year we lived in Vietnam, we did not have an air purifier. I had almost constant sinus infections, and Gabriel developed a persistent cough and chest congestion. Considering the amount of dust pollution from construction in District 2 and overall bad air quality in Ho Chi Minh City, I decided that we needed to do something about the air quality in our house. Part of the solution included moving to a house with lower ceilings and less space, and the other part was buying high-quality air purifiers.
Most of what was being sold as "air purifiers" in local electronics stores did not seem like they could actually do the job. After a good amount of reading and research, I decided to buy an IQ Air HealthPro air purifier. I actually had a lingering 6-month sinus infection when it was delivered, and three days after sleeping in a room with the purifier on, my sinuses were clear. The next week, I bought another one for the second bedroom.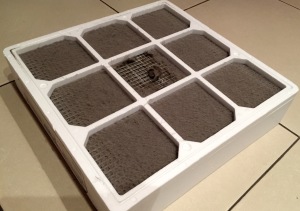 None of the above links are affiliate links, nor am I getting any compensation from IQ Air for this post. I simply believe that those two air purifier machines were well worth the investment; I would not feel comfortable raising two young children in a Southeast Asian city, or any city with bad air quality without them. I was ecstatic this year when Gabriel's school installed industrial-sized IQ Air purifiers in all the Early Explorers classrooms.
Many readers who are considering moving to Ho Chi Minh City email me for advice. I definitely advise you to think about air quality when you're making your shipments, settling in, and choosing a house. This is especially important if you are pregnant or have young children who are more susceptible to short and long-term damage from exposure to air pollution.