Arianne at 7 Months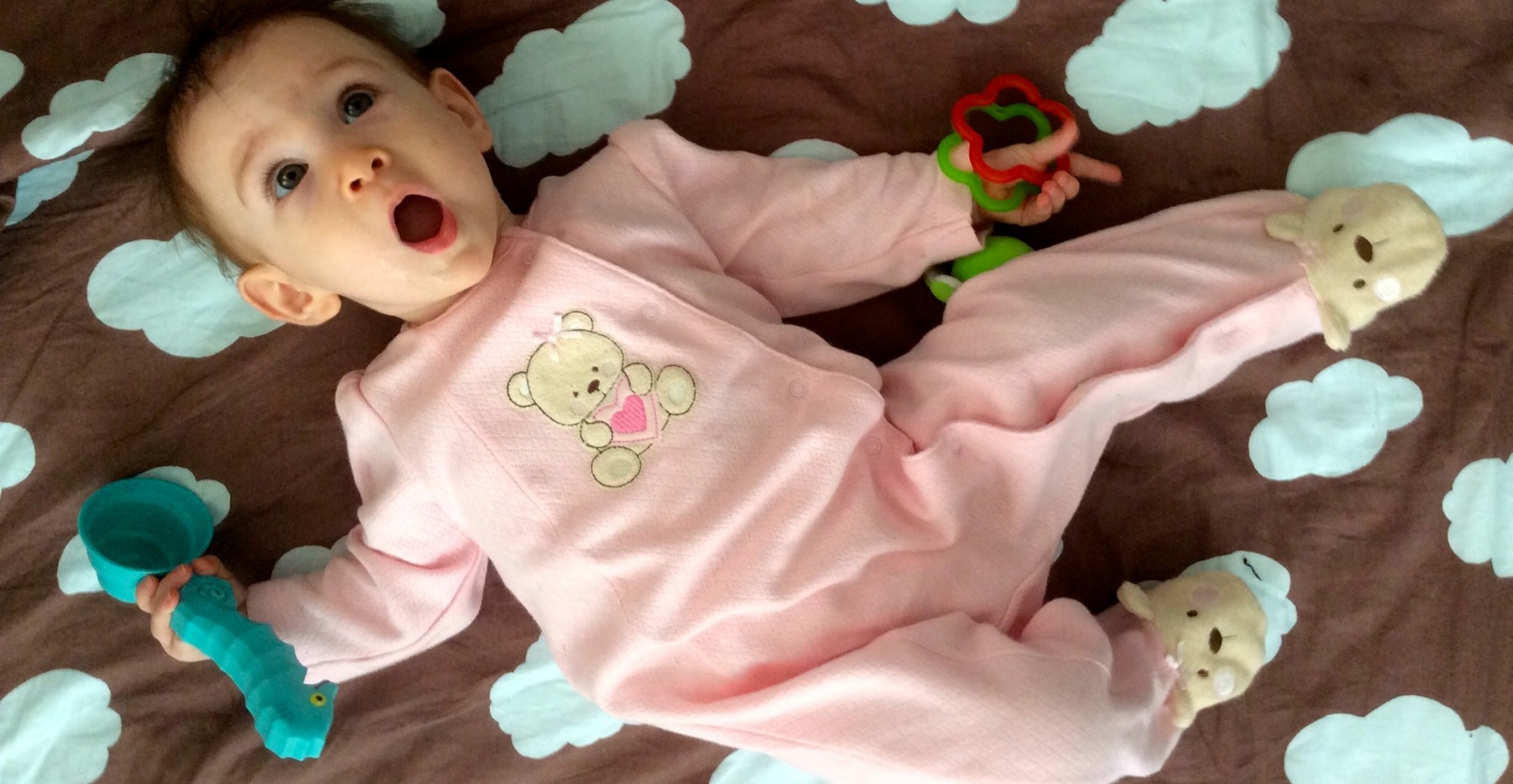 We have had a lot of sickness in our house this month! Arianne had two bouts of fever up to 104.6 degrees Fahrenheit and an ear infection. While I was in the hospital getting surgery for two abdominal hernias, she went to the Emergency Room at Family Medical to get her fever down, as the normal fever routines weren't working. Thankfully, after a strict regimen of Nurofen and Acetaminophin, her fever went down. I was a very worried Mama, stuck in my hospital bed, barely able to even move enough to talk on the phone.
Since I was away four nights for the surgery, Arianne has not been interested in breastfeeding. It's also too painful for me to hold her. I have tried side-lying, but then she kicks me and rolls away. Even with the nanny's help, it's not going very well! She is just breastfeeding a little bit at night before bed, and she seems to be teething.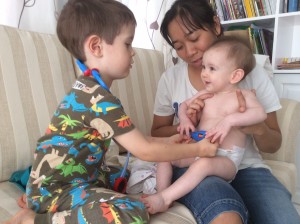 No teeth have pushed through the gums yet, but I feel like one is close! In spite of not breastfeeding, she is eating a large amount of solid food and drinking several bottles per day. The doctor said she seems to be on a growth spurt, so we should just keep it up so long as she's eating that much.
She is wearing 6-month clothes. Now she has started to crawl on her elbows and rock a bit on her knees. She likes to play with cloths, bibs, and all of Gabriel's toys. Her favorite thing to do is to chase Gabriel while she's in her walker. She is SO fast; I'm afraid she's going to get enough momentum to knock it over! We will probably need to retire the walker soon.
Let's hope for a healthier month next month! No fevers, and no trips to the hospital!