Baby's First Passport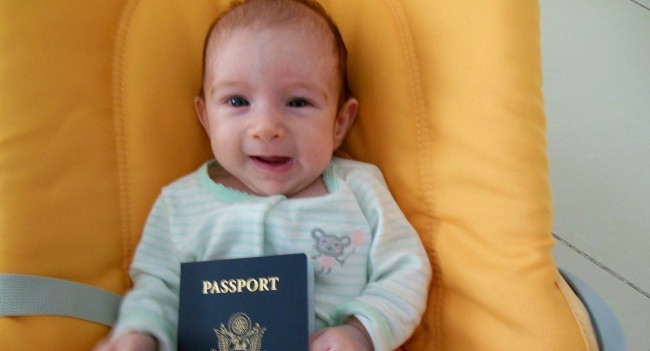 After 3 visits to the Ministry of Justice in Ho Chi Minh City and 2 visits to the US Consulate, we have finally received Arianne's first passport. We also received her official Consular Report of Birth Abroad.
It was a relief to get it, as we struggled to get the Vietnamese birth certificate and I was worried we may not have her passport in time for summer travel. Now, our little girl is ready to travel!
Some family members were concerned that because Arianne was born in Vietnam she would not be eligible for US government office. She is, however, a natural born citizen and her citizenship was granted at birth. Don't worry grandmas, Arianne can run for US president if she so desires.
And with that said, what would be a good caption for the hilarious photo below?