Nana's Visit to Vietnam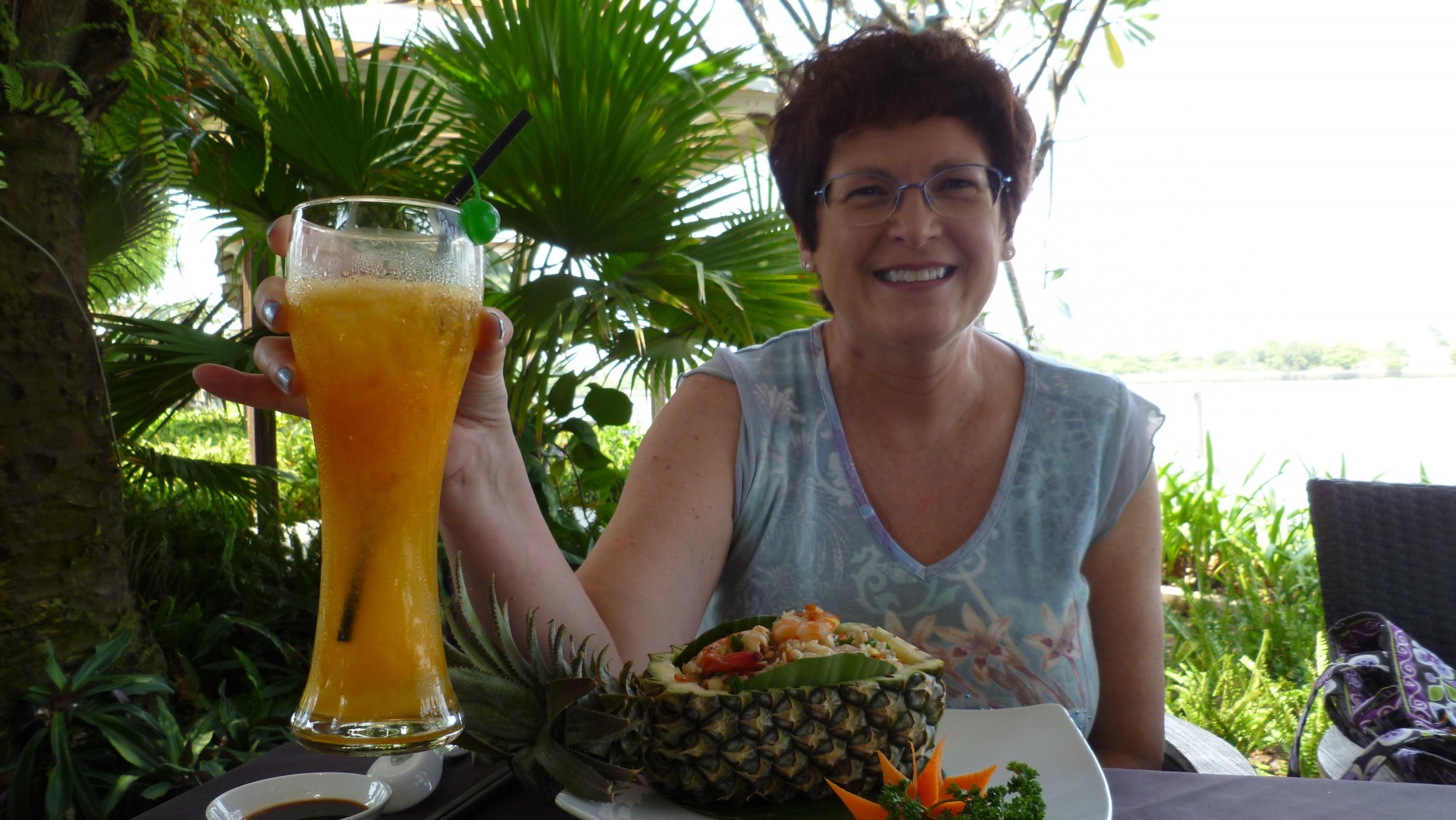 This is my 5th year teaching overseas, and for the first time a family member came to visit! I knew in the back of my mind that if grandbaby #2 would be born in Vietnam that might entice my mom to endure the 30+ hours of travel.
She arrived 5 days before Arianne's c-section was scheduled and stayed for 3 weeks. It was her first time in Asia and I was SO excited for her to see where we live, spend time with my 3-year-old son, and be here for the birth of her first grand-daughter. It was amazing to have her with us, especially as on the day I unexpectedly went into labor (one day before the c-section was scheduled) my husband got double pink-eye and this flu/sinus infection thing that kept him out of the operating room and away from the baby.
My mom was with me during my labor and recovery with my son as well. It was so comforting to have her with me the second time around. I was not expecting to go into labor and there was a bit of confusion with the nurses when I arrived at the hospital. She stayed with me and helped make me stay calm going into the surgery.
Most of her 3 weeks was taken up with Nana duties: having sleepovers with Gabriel, cuddling Arianne, and taking care of me as I recovered from the c-section and the pelvic instability. By the time she left, she knew how much to tip the taxi drivers and was attempting to give directions in Vietnamese from her condo at Riverside to our house across the highway.
Our house only has 2 bedrooms, so my mom stayed at Riverside Apartments which is directly next to the ISHCMC and ISHCMC American Academy. It was nice because Gabriel's school is located within the Riverside grounds. He loved being able to go visit Nana, play in the pool, and watch the boats go by.
I had a rather ambitious list of 15 things for her to do in and around Ho Chi Minh City, but when I actually reached the point of being 9 months pregnant I realized an 8-hour tour to the Mekong Delta a few days before my due date was probably not a wise idea, nor would it be comfortable! With the help of friends, she did manage to get out, see the city, attend an acrobatics show at the Opera House, and do some shopping.
During my last few days with her, I was moving around enough to go out so we went to have lunch and enjoy the view on the 50th floor of Bitexco Tower. The baby slept all the way there, through lunch, and all the way back to District 2!
We also made it to the spa at Thao Dien Village and ate lunch at Ngon Restaurant on site. Arianne had not yet started her 2-3 week growth spurt and slept through it all, waking up just to nurse once before lunch came. It was a relaxing last day with Nana before she had to catch her midnight flight.
She ordered the seafood rice in a pineapple which was really good. I had the "special beef" which was not very exciting and WAY too spicy for me. Thankfully it didn't seem to upset Arianne's tummy.
Her visit went by so quickly it's hard to believe she's already back in the US! We still have the apartment she was staying in for a few days, and I brought the kids over there today so Gabriel could play at the Riverside playground. I had to explain to him that Nana wasn't there anymore, and she went on an airplane. He seemed to take it okay: "Nana not here. Go airplane!" Of course he loves airplanes so he might be a little bit jealous.
Thanks Mom for enduring all the flight delays, strange airline food, customs pat downs and crazy taxi drivers! It was wonderful to have you here.
And to all my other readers, I'll be posting details of my "mom's visit to-do list" in case you'd like some ideas what to do with your family members when they visit HCMC.