Newborn Photos in Ho Chi Minh City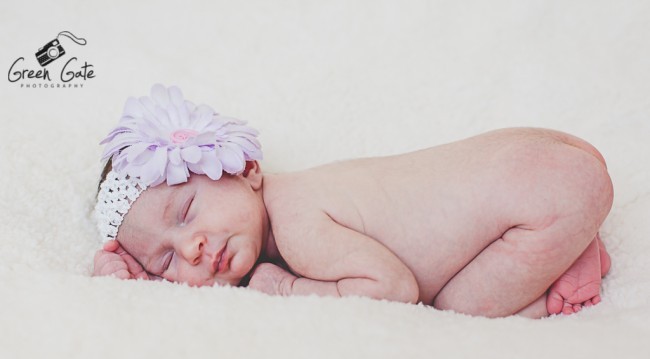 On Saturday we did a three-hour newborn and family photo session with Michelle Seltzer from Green Gate Photography. Michelle was well-prepared with a big box of cute baby accessories, blankets and swaddle cloths of different colors and textures, and a comfortable setup on a bean bag for baby to take her 'glamour' shots.
The photographer suggested I nurse baby beforehand, keep baby just in diaper, and turn off the AC to keep the house warm. When Michelle arrived, she set up a mini studio in our playroom to take advantage of that room's natural light, and put on some classical music to create white noise. Arianne was totally zonked out for the first hour, which allowed Michelle to put her in some various poses on the bean bag and to take photos with different accessories. After that, we took family photos in the bedroom and with a backdrop of a blank wall.
Gabriel was a star. He did a great job holding the baby and being gentle! Not to mention those gorgeous blue eyes that light up the camera.
Here are some of the photos for you to enjoy.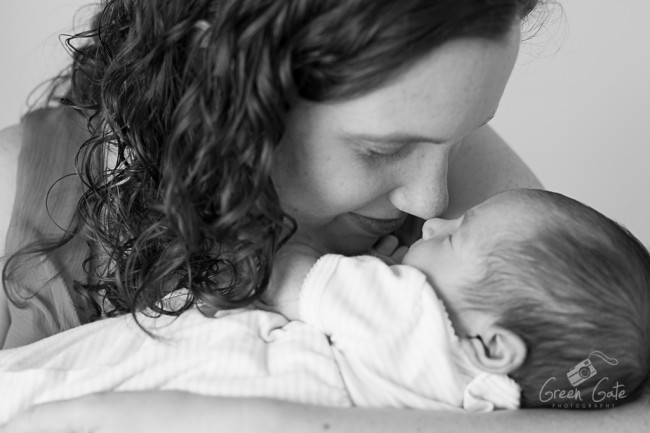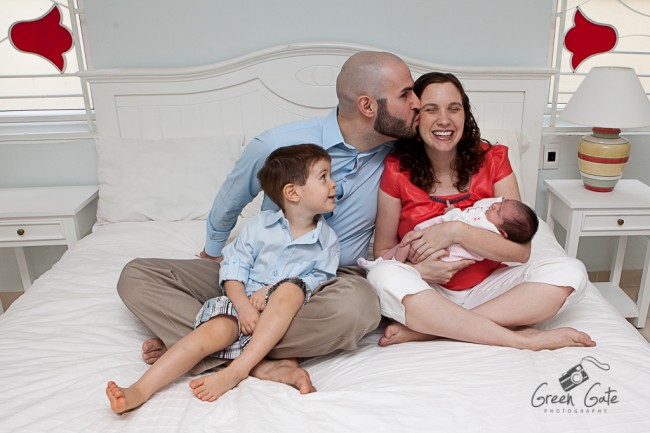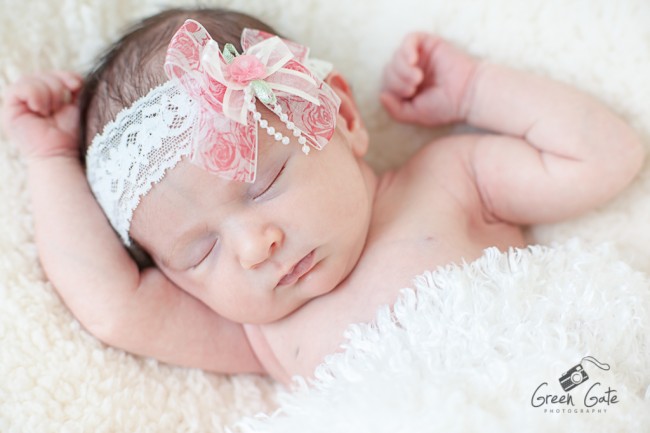 See more on Michelle's blog: Green Gate Photography