Travel to Kuala Lumpur, Malaysia with a Toddler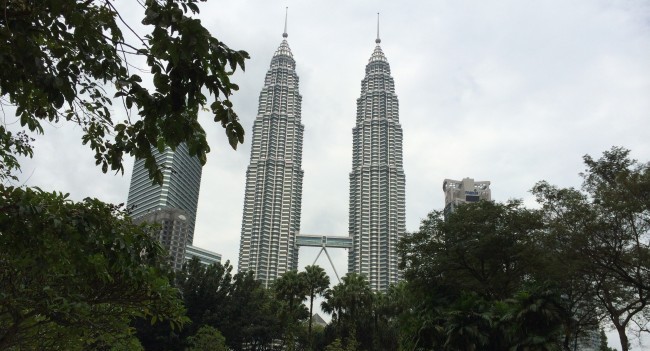 We spent one week with our son in Kuala Lumpur, Malaysia. From Ho Chi Minh City, it's just a two-hour flight, which was perfect for us considering I was 29 weeks pregnant and we wanted a nearby, child-friendly getaway.
Here are some highlights from our trip.
Getting There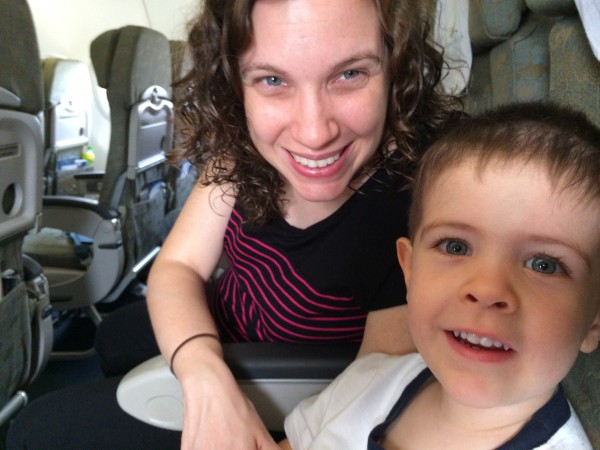 Flying Vietnam Airlines was very comfortable. A meal was included, we we basically got on the plane, took off, ate and then landed. It made the flight go by quickly and kept our son busy!
Checking in for the Holidays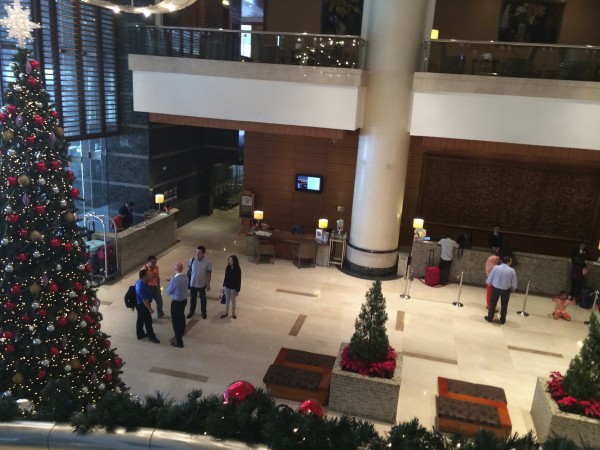 We stayed at Prince Hotel & Serviced Apartments which was decked out for Christmas. Gabriel was very excited about the big Christmas tree and the fish pond in the lobby, however it smelled of smoke from "Fidel's Cigar Lounge" so we didn't hang out there very long.
Visiting KL Bird Park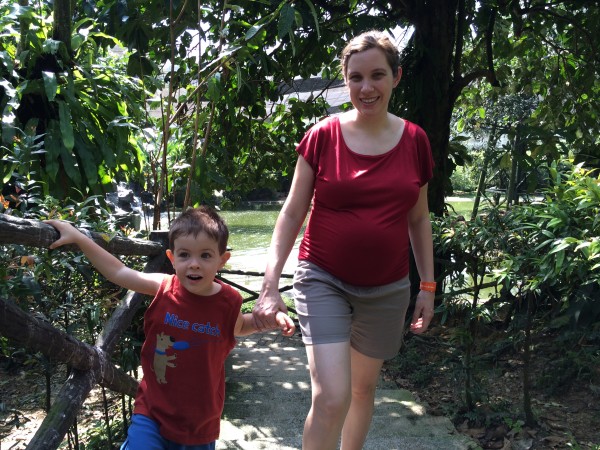 KL Bird Park was a perfect place to spend a morning. It's located in the Lake Gardens area of the city.
Getting Pecked by Peacocks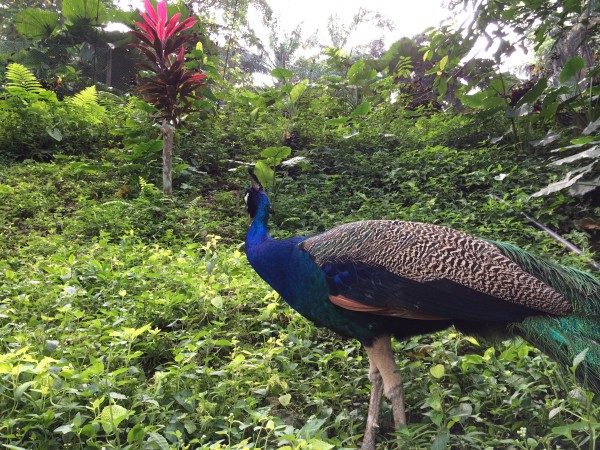 The Bird Park is HUGE. I was exhausted after walking through the whole thing, although Gabriel of course still had energy for chasing the peacocks. One did peck him on the arm though!
Seeing Sharks at Aquaria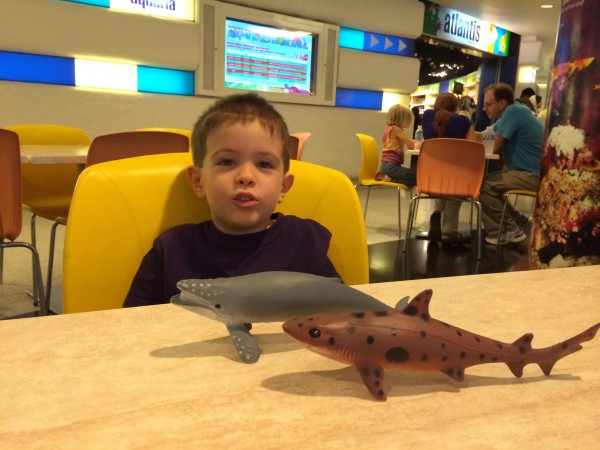 Aquaria at KLCC was so interesting that we completely neglected to take any photos inside the aquarium! It was well worth the entry fee and our son loved all the touch tanks. Very toddler friendly and you can buy museum-quality toys in the gift shop.
PLaying at KLCC Park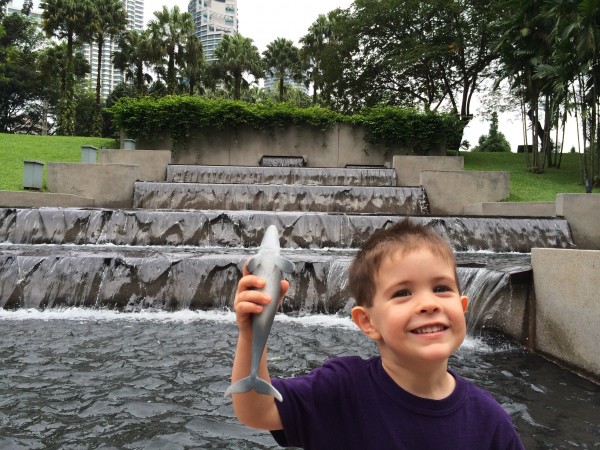 Right outside Aquaria and the Food Court is KLCC Park. The landscaping is beautiful and there is plenty of space for toddlers to run and play.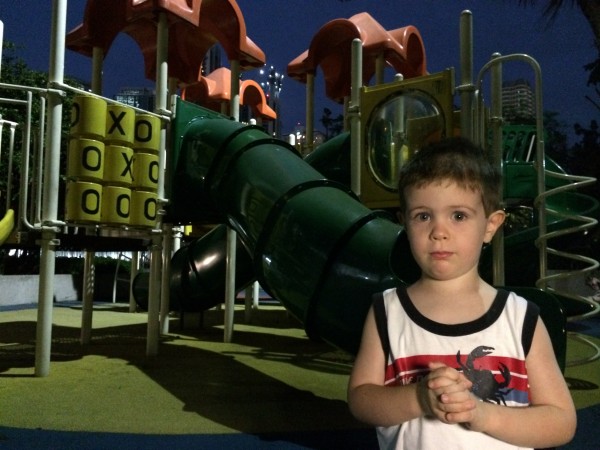 KLCC Park also has a view of the Petronas Towers, a cool light show in the evenings, wading pools for kids, a large running track, a bird sanctuary, and over 30 different play structures. We definitely could have spent an entire day there!
Visiting a Hindu Temple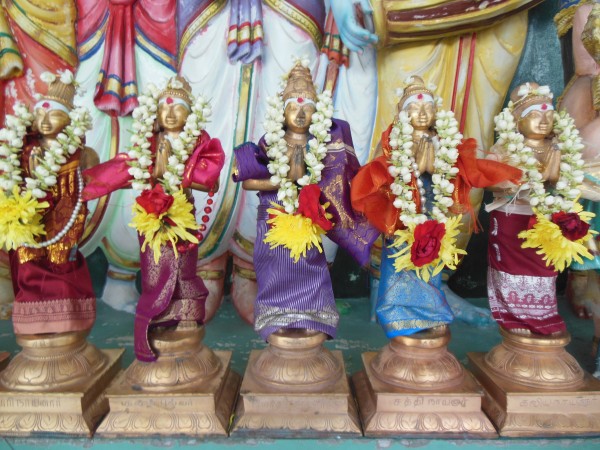 One morning we did a city tour. Gabriel's favorite stop was Sri Mahamariamman Temple where we got to hear some drumming and Indian music.
Shopping for Superman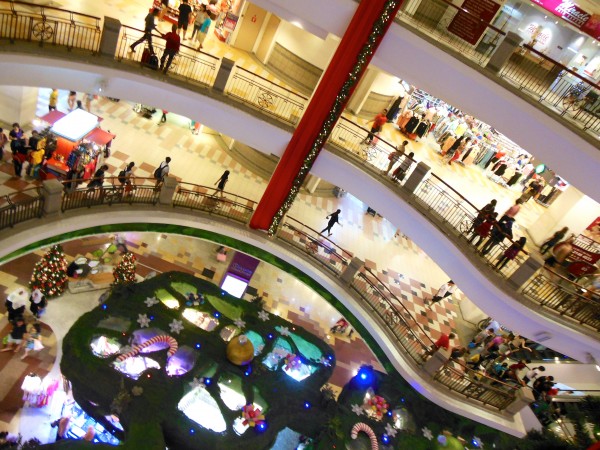 Berjaya Times Square Mall had lots of good shops for buying kids' clothes, particularly super-hero themed ones. Gabriel is very into Superman, so I was happy to find him some t-shirts and pjs here. A huge theme park is located inside the mall, however we decided to let Mama have an afternoon of shopping to herself while Gabriel and Papa played at the hotel pool.
Overall, we found Kuala Lumpur to be very child friendly. Most places we visited are set up for strollers, and we enjoyed the outdoor spaces. There were many other attractions – such as the Butterfly Park, Orchid Garden, and the Zoo at Menara – that would have liked to visit, however we didn't have enough time to see everything and we often spent our afternoons taking long naps and relaxing at the pool. I would definitely go back!