Second Year Living in Vietnam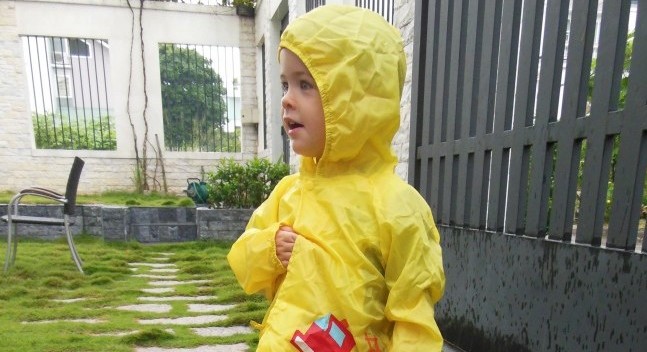 It's still rainy season in Saigon, and Duarte and I are a full month into our second year of teaching at ISHCMC American Academy. Duarte was the Math Department Head last year and had a full load of math classes, but now he's been swapped over to the Science Department where he's teaching AP Physics, Pre-AP Physics, Conceptual Physics and Grade 8 Physical Science. It's nice for him to be back to Physics, since that is the subject he got his BA in, however it means he has a lot of prep to do.
I'm in my second year as the English Department Head, and I also coordinate our school's concurrent enrollment program with Syracuse University. I'm teaching two Syracuse University courses this semester: Academic Writing and Creative Nonfiction. My third class is Student Publications, an 11th and 12th grade elective. I just found out I was teaching that course a few weeks before the semester started, so I decided to work with our school's Marketing Department and teach my students how to write, edit, design and publish a monthly school news magazine. Our first deadline is Friday, so I've been busy learning how to use InDesign, editing articles, and trying to keep the students on top of our big to-do list.
In addition to teaching, I'm also coordinating the school-wide field trips that go out for 4 days the first week of October, and I'm filling in as the guidance/university counselor until the school finds a full-time replacement. I've become slightly addicted to Naviance, the online career planning tool we have for our high school students, and I've been hosting weekly College Lunches for university reps from around the world.
Sometimes, I have so many things on my mind, and so many tabs open in two different browsers, that my brain just seems to shut down for 5 to 10 minutes while I figure out what I was working on!
As referred to in the blog post title, I'm 15 weeks pregnant with our second child, who I've been thinking of as "Baby C" (Baby Carreiro) since we don't know yet if it's a boy or a girl. I have an appointment this week, but it will probably still be too early to tell. The baby is due at the end of February, which will give me time to finish up my Syracuse classes and get my students started for second semester. Since I have 90 days maternity leave, and seniors leave early, I'll pretty much make it until the end of Spring semester.
Our son, Gabriel, now 2.5 years, has been quite funny about the baby. We didn't talk to him much about it, but he started talking about "baby" and pointing to my tummy as soon as I had a little bump. Now when I come home from work, he immediately wants me to sit down. He grabs his doctor kit and says, "I check the baby" before giving me the full round of check-ups and shots, all in the belly button…fun!
Gabriel swapped schools this year to go to ISHCMC. It's nice to be able to ride to school together and walk him over to class, instead of having the nanny drop him off. His school finishes at 1pm, and then the nanny picks him up and brings him home for a nap.
We've pretty much settled back into our routines here in Ho Chi Minh City, and we're finding it a really convenient place to be with young children. I'm sure this year will go by quickly; I've barely even thought about the pregnancy and I'm already in the second trimester. I'll be blogging more about pregnancy and birth in Saigon at parenting.expatheather.com