Saigon to the U.K….for One Night? What to Wear?
Tuesday after school I headed off to the Saigon airport for a 2-hour flight to Singapore followed by a 14-hour flight to London.
Upon arrival, my boss and I were picked up by a chauffeur and driven to Whittlebury Spa Hotel in Northamptonshire, about a 90-minute drive north of London. We arrived at the hotel around 8am, and in a few hours we'll be attending a black-tie event with the education company our school is part of.
I learned about this trip a few weeks ago, and I've been stressing about the attire since then because in Saigon I have only clothes suitable for tropical Southeast Asia weather. I was able to borrow a shawl and dinner jacket for a colleague to 'winterize' a silk dress I already had.
Here's the dress ($40) from a Saigon boutique called Candy Rox. I found this eye catching necklace for $10 at Saigon Square over the weekend.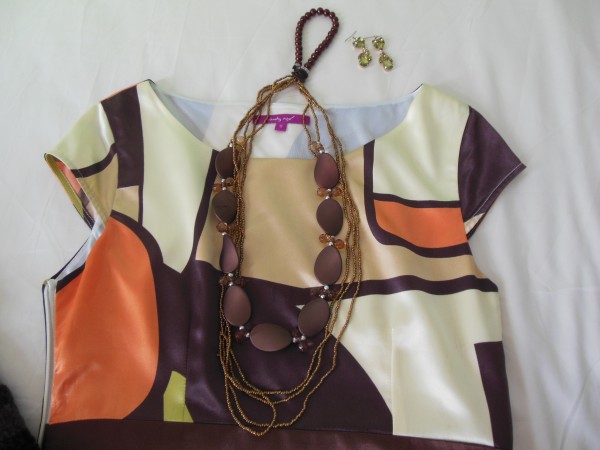 I found these shoes ($10) at Saigon Square after my dark brown heels (also bought cheaply in Vietnam) fell apart. I have two options for the purse, which will depend on if I wear a shawl or a jacket.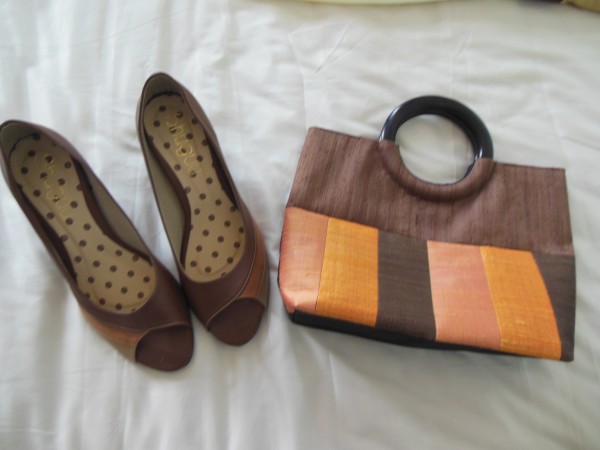 The second purse is fancier and has a more vintage look, which goes well with the faux fur jacket. The bangles are from Pakistan.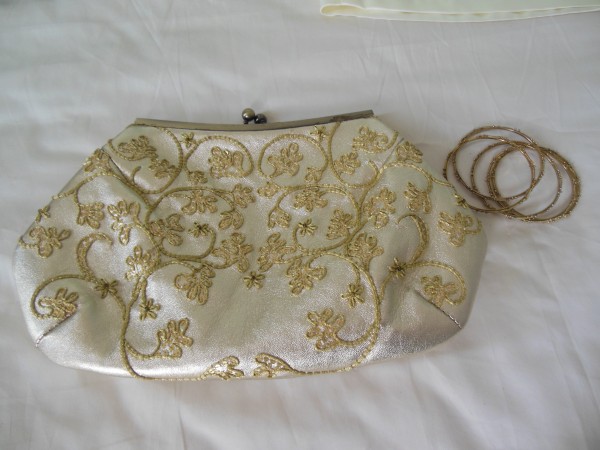 Here's the full ensemble. The shawl will show off the dress more and goes well with the colorblock Vietnamese purse, however the jacket will be warmer. It is quite chilly here in Northmaptonshire, even inside.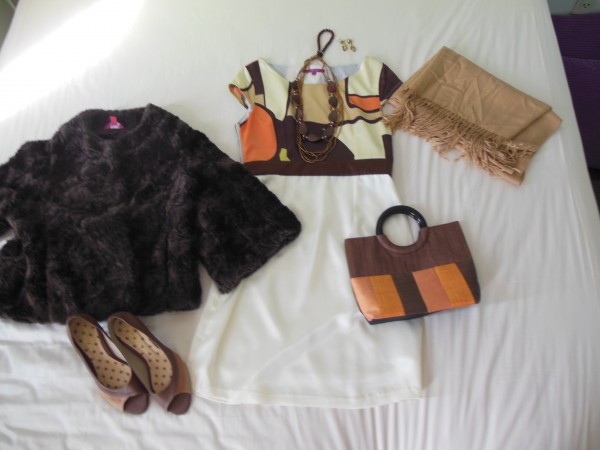 I probably won't make the final decision til I'm on my way out the door!