Family Vacation to Nha Trang
During our December break we went to Nha Trang on Vietnam's south central coast. It was a one-hour flight from Ho Chi Minh City, and definitely worth the trip. Here are some photos to show you what kind of things you can do during a family vacation in Nha Trang.
The photo above is the view from our hotel balcony…if you swivel your head all the way to the right and block out the Marriott construction site! When our son Gabriel first saw this view he said, "Oh wow! Oh nice!"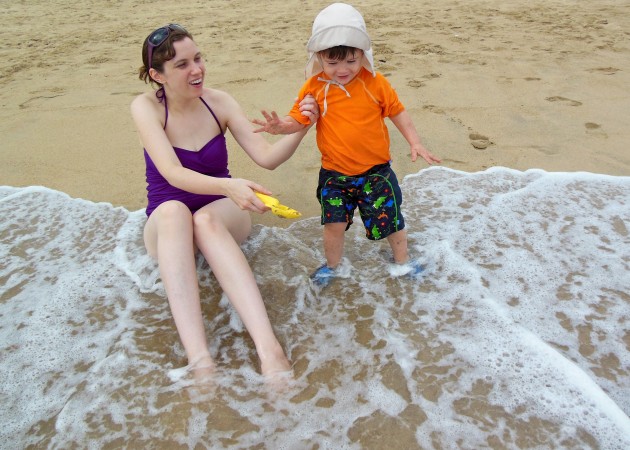 The beach was clean, however the water was a bit too wavy to take Gabriel in on most days. The water was warm though, so older kids who can swim comfortably and like to body surf would love it.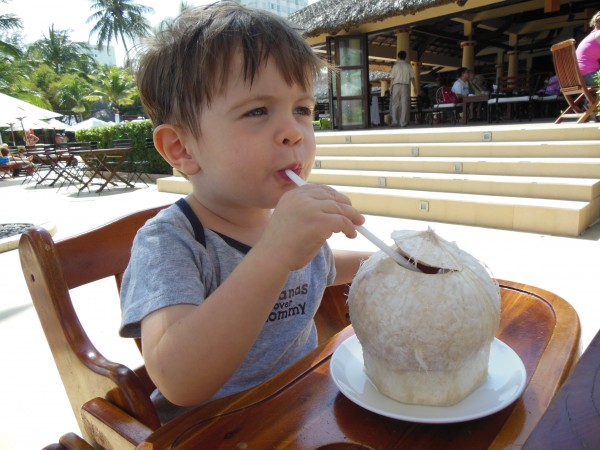 We spent a lot of time at the Louisiana Brewhouse, which was a 2-minute walk from our hotel and directly on the beach. The restaurant had its own brewery (You can get dark beer!), and a large pool. Gabriel liked trying the coconut juice, and I went back two nights in a row for the frozen cocktails.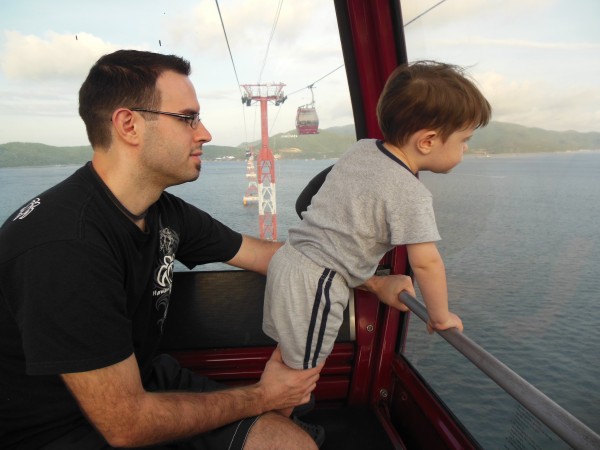 Riding the cable car to VinPearl Island was fun. Gabriel liked looking down on the water and all the boats. At VinPearl, there are tons of activities for kids. We only had an afternoon and evening there, but you could easily spend the whole day at the waterpark, theme park, beach, shopping area and 'food village.'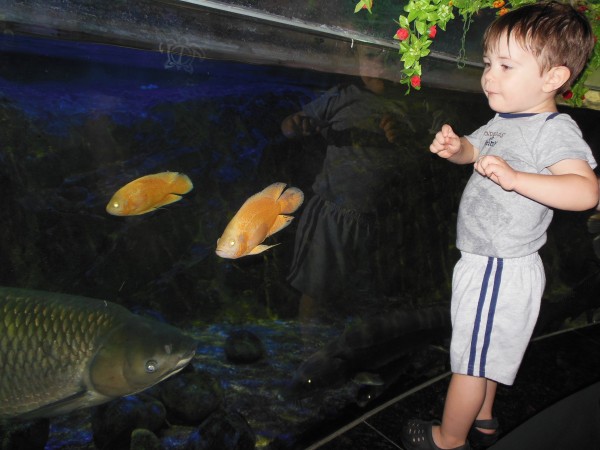 At VinPearl Island there is also a large aquarium and a theater with a sound and light show. Gabriel loved the aquarium and just kept looking up everywhere saying "Pishy! Pishy!"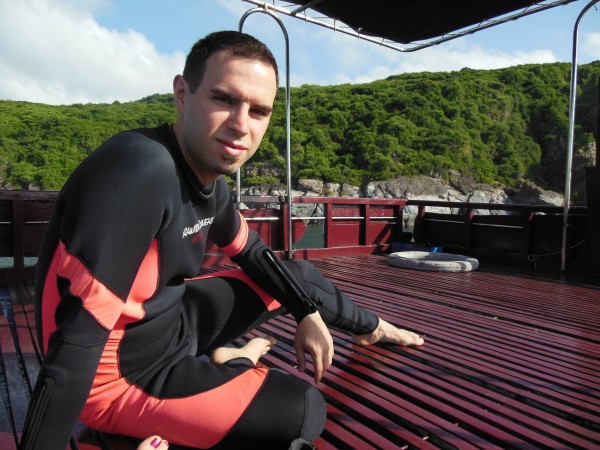 One morning, Duarte and I went out for scuba and snorkeling with Rainbow Divers while Gabriel's nanny stayed back with him around the hotel.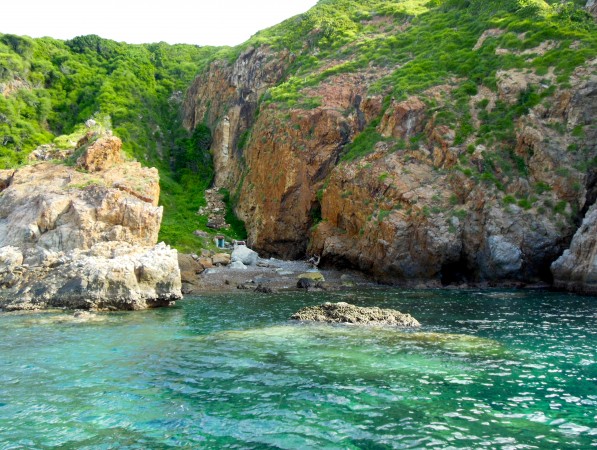 The boat ride was really relaxed and we were able to see Vietnamese floating villages, fishing boats and islands. We stopped at Debbie's Beach for our first scuba/snorkel outing of the day, had a light lunch and then did some more underwater exploration.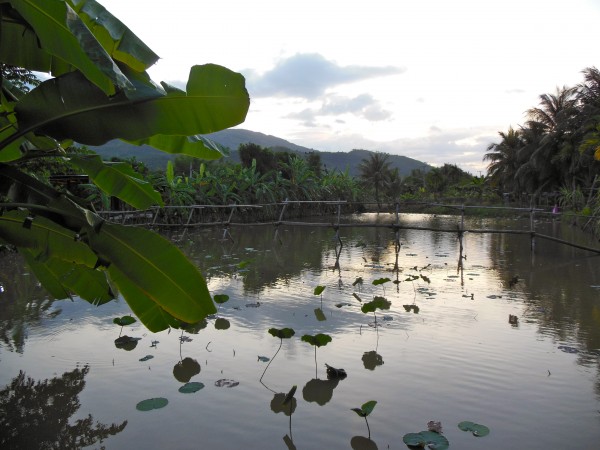 One night we took a taxi out to a rural area near Nha Trang where there is a nice traditional restaurant. It is surrounded by rice paddies. The menu was handwritten on paper, and we were the only foreigners there.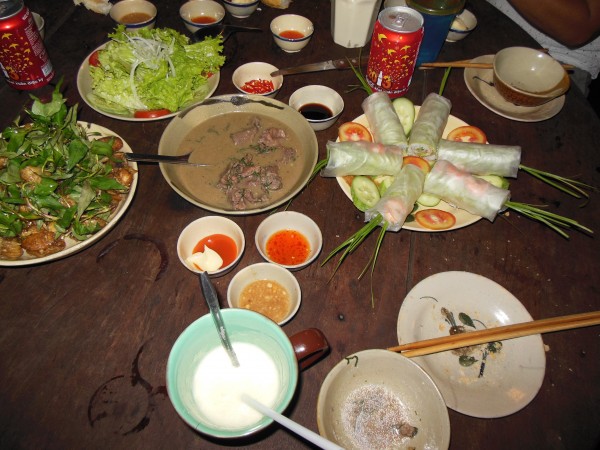 We asked the nanny, Ms. Tai, to order the food for us since the menu was in Vietnamese. She ordered enough for a family of 10, but it was all delicious! It was my favorite Vietnamese food I've had so far.
We also spent a half-day at Thap Ba Hot Springs and had a mineral mud bath, but that deserves its own post. Mud bath photos and Nha Trang planning tips coming soon!