Traveler's Reading List: Pakistan
The following are some of my favorite books about Pakistan.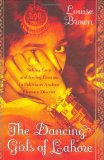 1. The Dancing Girls of Lahore
by Louise Brown
An excellent first-hand account of life in Lahore's red light district. British author and professor Louise Brown tells the story of Maha, the dancing girl, and her family. Since dancing girls are scorned by the rest of society, the red-light quarter has a culture all its own.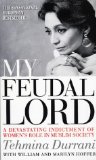 2. My Feudal Lord
by Tehmina Durrani
Durrani's autobiographical novel details her life being married to a Pakistani politician and powerful feudal land owner.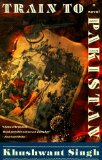 3. Train to Pakistan
by Khuswant Singh
Singh's fiction about life in the Punjab during Partition is beautifully written and will help you put Pakistan's current struggles into perspective.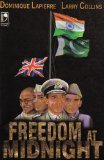 4. Freedom at Midnight
by Dominque Lapierre & Larry Collins
To understand Pakistan, you must understand the two-nation theory, Partition, and the horrible aftermath of the Partition decision. Freedom at Midnight reads like a screenplay and has been impeccably research by Lapierre and Collins. Read about Pakistan's founding, the beginning of the Kashmir issue, and Gandhi's struggle to keep India & Pakistan united.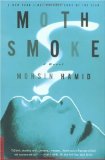 5. Moth Smoke
by Mohsin Hamid
Mohsin Hamid's novel is set in Lahore and gives the reader insight into different classes of Pakistan society. The main character is a middle-class wannabe upper class jobless man who turns to selling drugs. The MA English rickshaw driver offers his own wisdom on every situation, and the parties of the rich and famous are described in detail.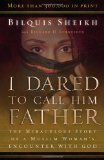 6. I Dared to Call Him Father
by Bilquis Sheikh
This one is an autobiographical novel written by a prominent Muslim woman who became a Christian in Pakistan. Bilquis shares the details of her religious encounters, the alienation she faced from her family, and the new life she found after her conversion. In a country where 97% of the population is Muslim, Bilquis Sheikh's story is a rare insight from one who has been both the religious majority and the religious minority.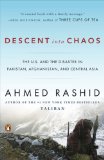 7. Descent into Chaos
by Ahmed Rashid
BBC journalist Ahmed Rashid's book is chock full of details and analysis of the War on Terror and how it is being lost in Pakistan, Afghanistan and Central Asia. Rashid is widely acknowledged as an expert on the region, and it is fascinating to read his accounts of political events in South and Central Asia.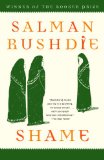 8. Shame
by Salman Rushdie
This is a book I read once before going to Pakistan and twice after returning. The setting of this fictional novel is "not quite Pakistan," although reading it will surely clue you in to the workings of Pakistani society.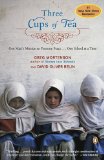 9. Three Cups of Tea: One Man's Mission to Promote Peace…One School at a Time
by Greg Mortenson & David Oliver Relin
The story of Greg Mortenson's work in Pakistan will definitely inspire the reader and proves the point that one person can make a tremendous difference. Greg offers rare insight into the different ethnic minorities of Pakistan's Northern Areas through his autobiographical account of his work in the area.